New, Innovative, & Sustainable
Supply Chain Solutions
Game-changing Supply Chain Benefits for Cargo Owners, Shippers, BCOs & 3PLs
Faster and more secure transport
Access to intermodal transport
Elimination of dunnage and reduced carbon emissions
Zero Defect deliveries and improved safety
CakeBoxx Technologies
Who We Are
CakeBoxx Technologies designs, develops, and manufactures sustainable, optimized cargo transportation and storage solutions for standard, specialized, and oversized cargo.
CakeBoxx Technologies is a global leader in supply chain systems engineering and end-to-end solutions for the safe, sustainable, & efficient transport and storage of high-value, high-consequence cargo, and strategically critical assets.
We offer a full range of standard and custom platforms and shipping container solutions that are ISO-compliant & CSC-certified.
Our innovative supply chain solutions increase visibility and supply chain velocity, reduce costs, and enable safe, secure, & efficient transport and storage for our customers' valuable and often challenging-to-transport cargo, including non-conforming sizes & shapes and heavy to super load cargo.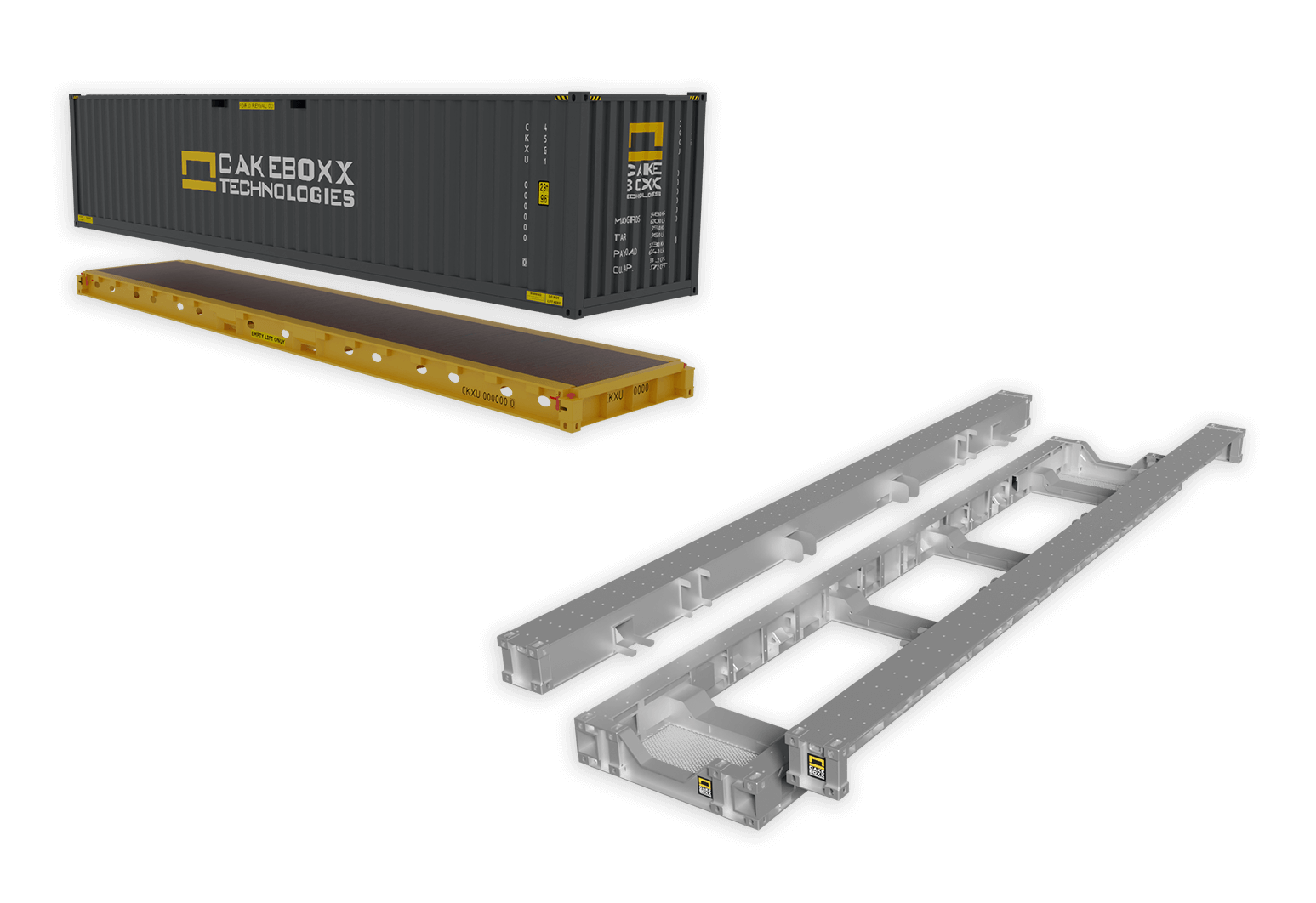 Seamless Integration into Container Logistics
CakeBoxx's ultra-strong platforms (with optional protective lid) enable cargo of all shapes, sizes, & weights to leverage fast, cost-effective transport.
Optionality via alternative shipping modalities
Increased speed & lower cost
Supply chain sustainment & resiliency
Specialized Engineering
Our transport and storage solutions can be tailored to specific requirements. CakeBoxx works with and as an extension of your design team.
Engineered to spec
Greater cargo integrity
Eliminate rework / return shipping
Most Secure Transport and Storage, Globally
CakeBoxx® patented two-piece containers are the only containers with SAFETY Act approval from the U.S. Department of Homeland Security.
Maximum security containers and platforms
Custom securement / shock & vibration analysis
Zero defect deliveries / improved worker safety
A World Leader in Innovative Transport and Storage Solutions
Accelerated delivery. Reduced costs. Improved visibility & quality.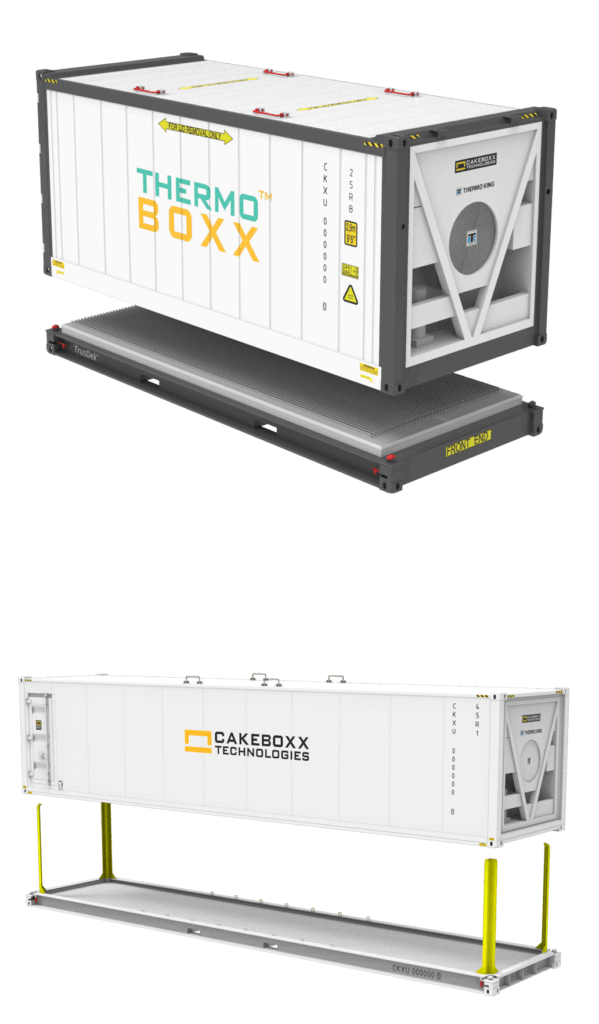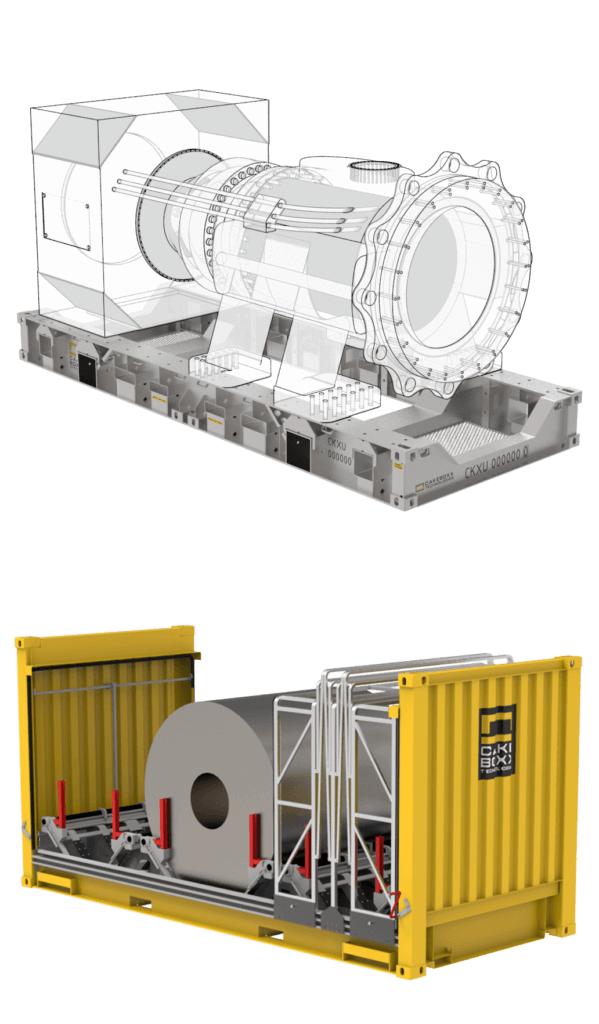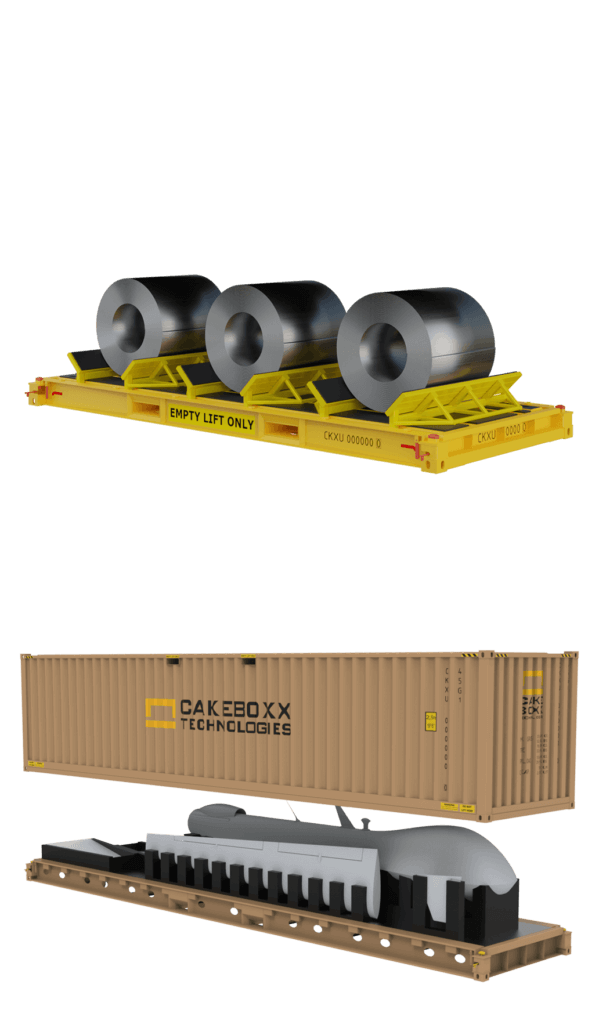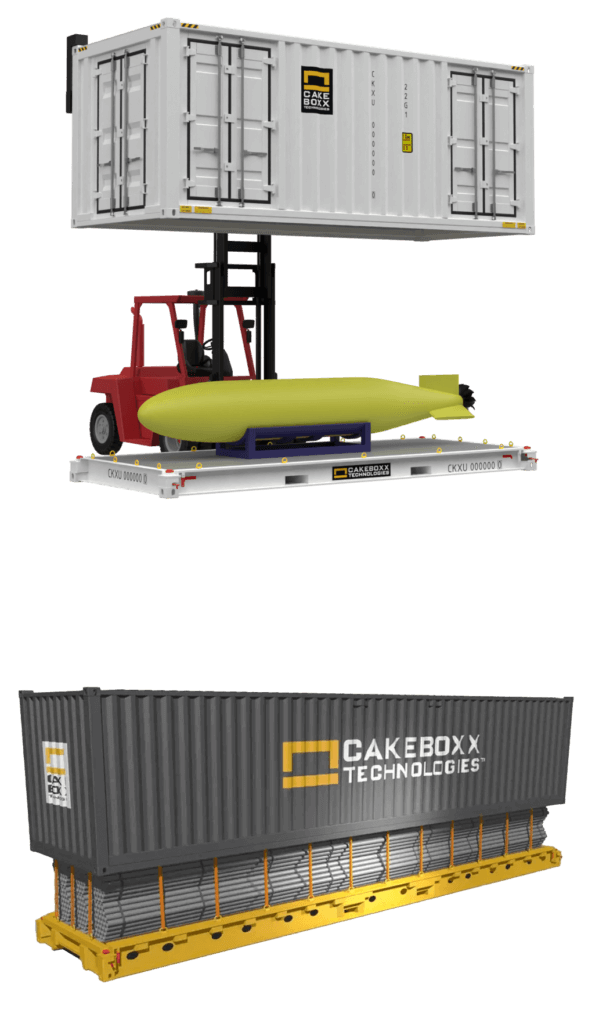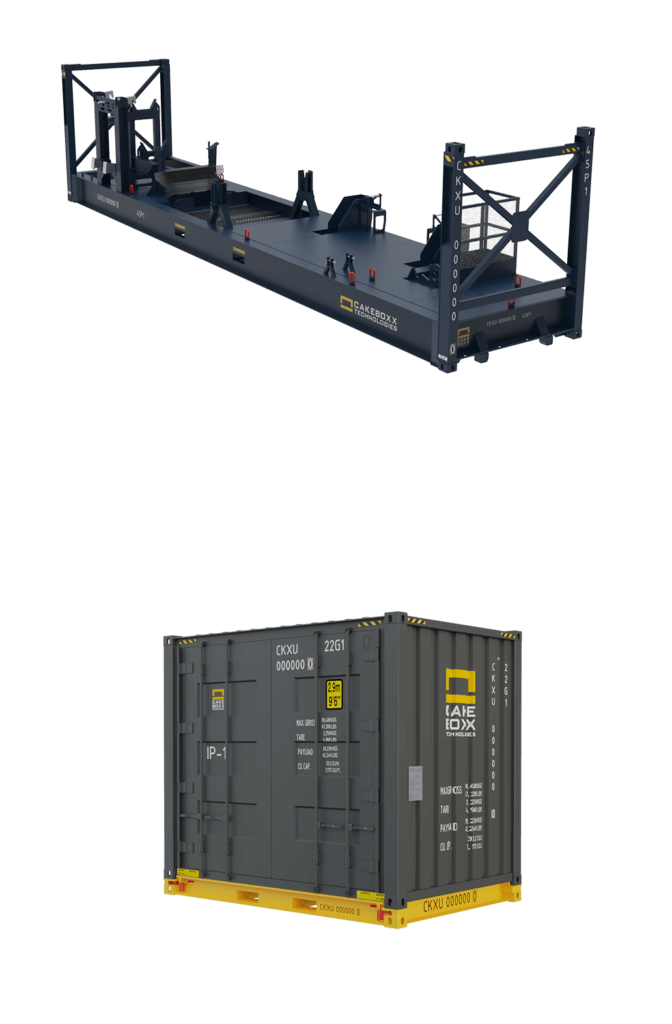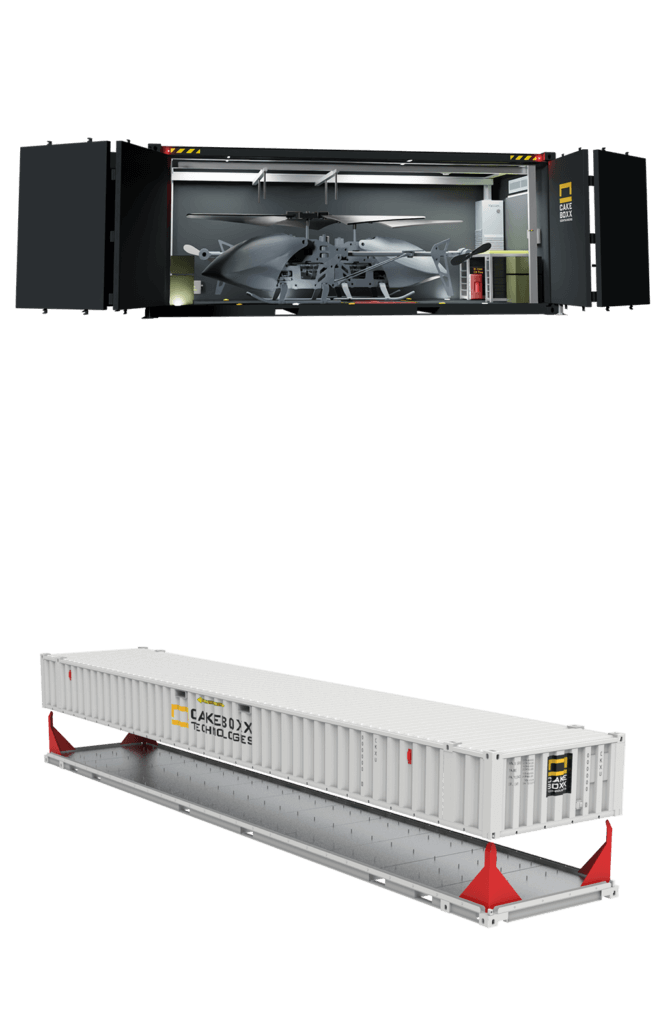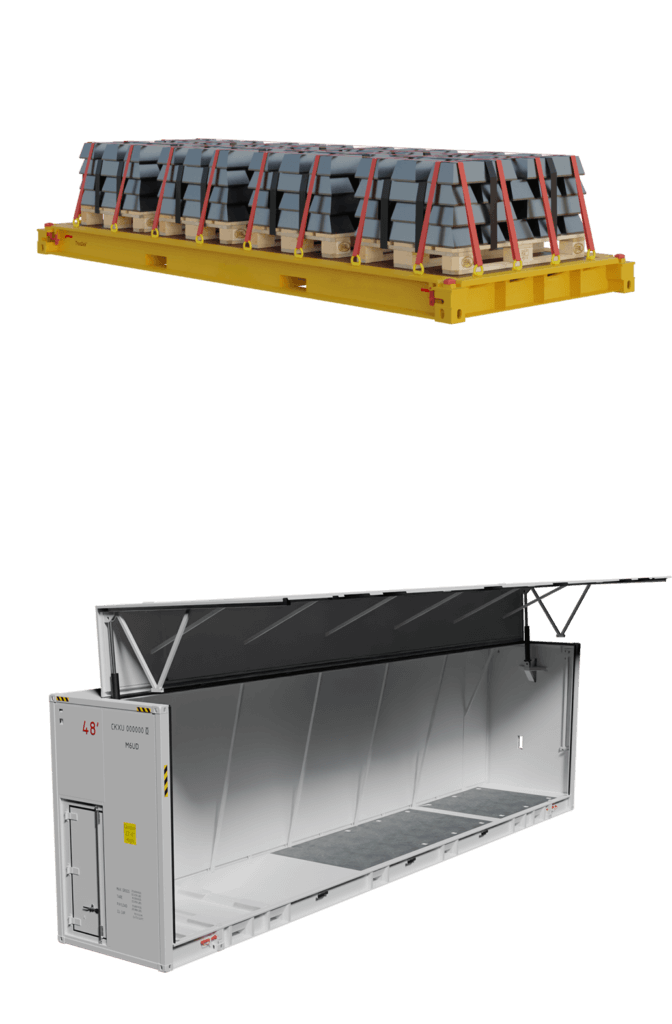 All features, including dimensions, capacities, fitments, and finishes, can be fully tailored to your specific requirements.
Markets We Serve
Explore Some of the Industries Leveraging CakeBoxx Solutions
CakeBoxx Containers are the Safest, Most Secure in the World
The Only Container with SAFETY Act Approval
CakeBoxx® doorless two-piece containers are the

only shipping containers in the world

to receive SAFETY Act approval from the U.S. Department of Homeland Security.
These container models are also:
The

world's only shipping container

on the SAFETY Act's Approved Equipment List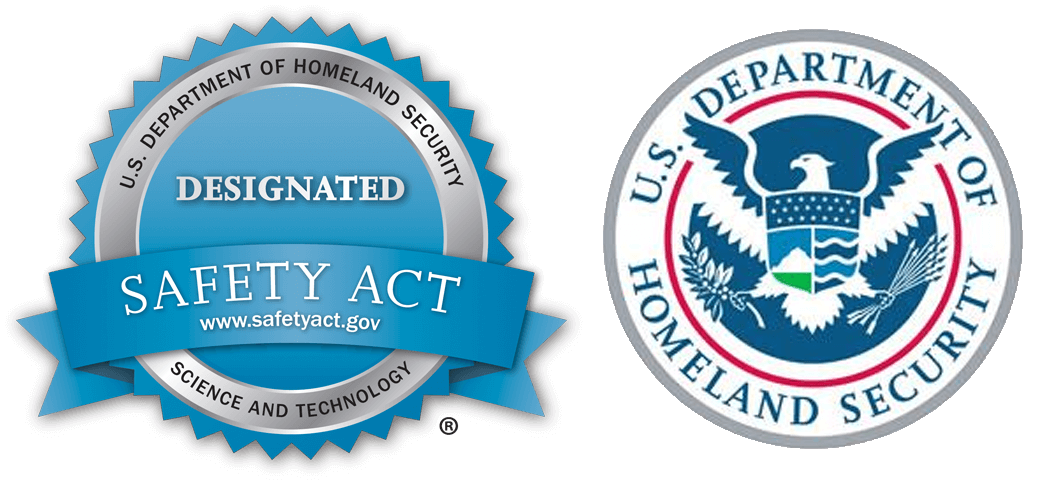 Despite a severe accident, the high-value airplane component inside a CakeBoxx container was completely undamaged, avoiding significant delays to repair/replace and saving millions of dollars.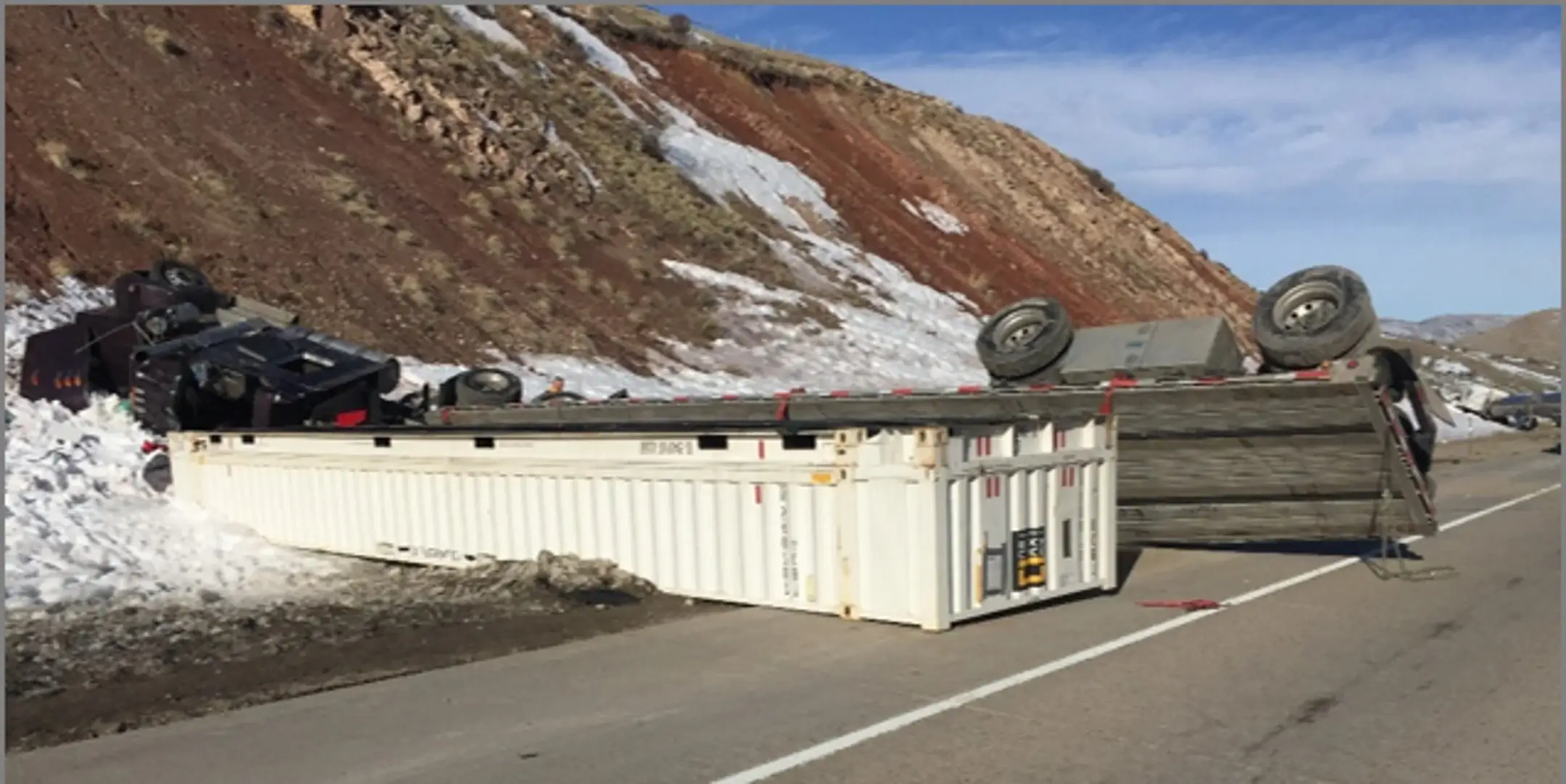 Background: A 45ft half-height CakeBoxx containing an extremely high-value, high-consequence airplane component after a road accident.
This is one of two similar severe incidents where the forces on the chassis were extreme, but the cargo was completely undamaged. On both occasions, the CakeBoxx containers sustained only minimal damage & were returned to service after minor repairs.
Transport and Storage Solutions
to Protect Our Customers' Cargo
CakeBoxx – the most secure transport & storage in the world
CakeBoxx protects high-value, high-consequence assets, even during:
Long journeys and storage periods
Multiple intermodal transfers
Loading and unloading with movement of other containers, forklifts etc
Our Customers
Leading Commercial and Governmental Organizations Worldwide

Trust CakeBoxx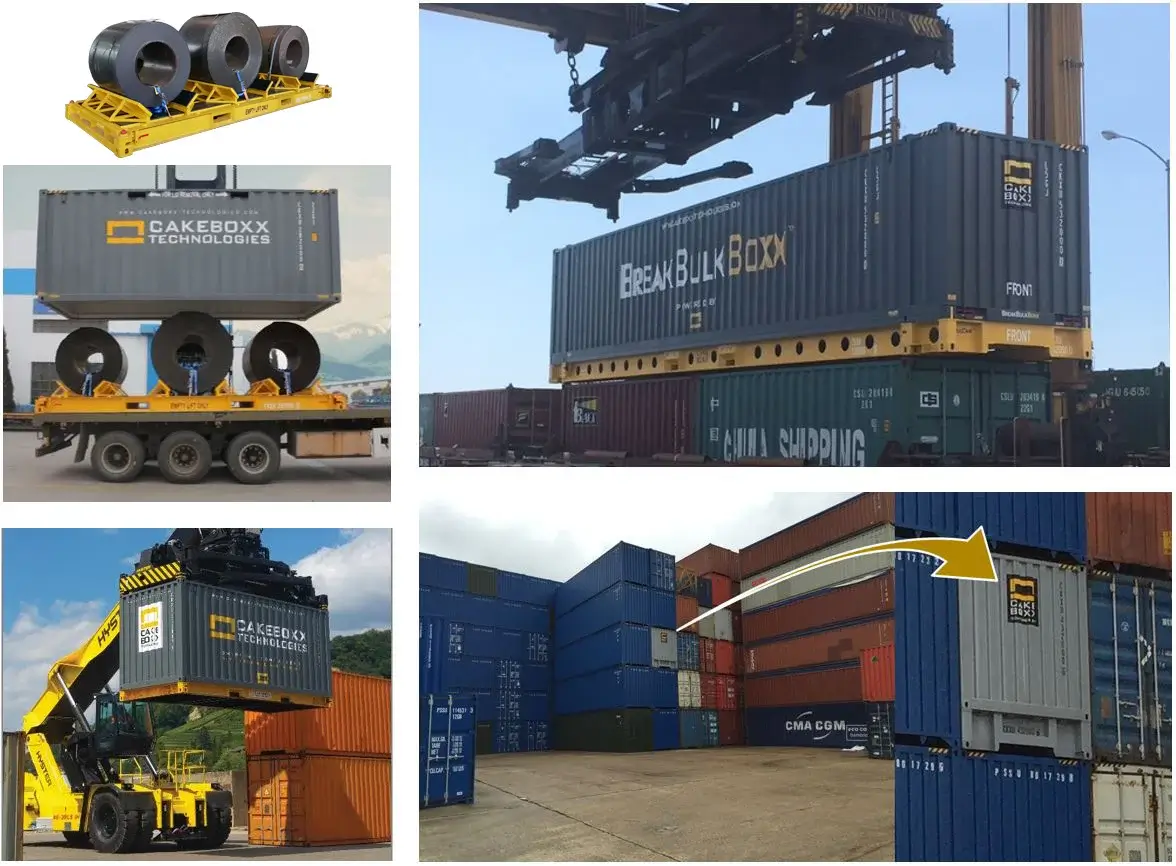 Non-Standard Cargo Integrates Seamlessly Into Global Supply Chains
Access Cheaper, Faster, More Reliable Transport
CakeBoxx platforms enable OEMs to now leverage widely available, fast, and cost-effective shipping methods with an option to add our patented lid, making them the world's most secure shipping containers.
Stackable and rackable for storage and logistics
Marine – into the ship cell guides or on the deck
Road – on flat bed or skeletal chassis
Contact CakeBoxx
We are dedicated to developing sustainable, optimized supply chains for your high-value, high-consequence, and
oversized cargo.
Simply provide your contact info and we'll look forward to discussing your needs: