CakeBoxx Solutions
Videos featuring CakeBoxx container and platform solutions
CakeBoxx "Two-piece" Containers Overview 
1:56
An introduction to the CakeBoxx Technologies design and product line
Introducing BreakBulkBoxx™ 
2:10
Introducing the CakeBoxx container designed to containerize ordinarily out-of-gauge shipments, perfect for heavy and awkward-shaped cargo.
Moving Heavy Equipment with CakeBoxx
1:30
The CakeBoxx two-piece shipping container is perfect for transporting heavy construction equipment and vehicles.
ThermoBoxx™ Two-piece Reefer Containers
1:34
CakeBoxx Technologies designed these two-part refrigerated shipping containers as a time saving, cost-effective solution for the movement of temperature-sensitive cargos that would normally be difficult to load and unload with conventional reefer containers.
Introducing CoilBoxx™
1:38
The CakeBoxx Technologies CoilBoxx™ two-piece shipping container is an innovation in shipping, specially designed to transport coil cargos.
Shipping Metal with CakeBoxx
2:08
Transporting metal is a common logistical challenge for shippers. The size, shape, weight, and texture of the metal cargo are among the determining factors in how this challenge is approached and the options available. Whatever the metal cargo, CakeBoxx containers have your back.
Containerize Break Bulk and RORO with CakeBoxx
1:03
CakeBoxx Technologies' two-piece ISO shipping containers offer 360° loading and unloading, operating like a flat rack with a lid – so they're perfect for containerizing the large, heavy, awkward shaped or long products and project cargos which would only otherwise ship as break bulk or RORO.
Locking and Unlocking
0:10
How a CakeBoxx container is locked and unlocked.
Steve Hastings on the BreakBulkBoxx™
0:47
ATS International's Director of Operations Steve Hastings talks through the BreakBulkBoxx in Jacksonville, FL.
CakeBoxx – How it Works and Benefits
1:59
An animated introduction to the CakeBoxx and its uses.
"Approachable Cargo"
1:53
Using CakeBoxx two-piece intermodal containers as the backbone of your distribution system will accelerate flow and dramatically improve the overall effectiveness of your handling and distribution operations.
CakeBoxx Loading Comparison 
6:33
Loading heavy, odd-shaped and/or over-sized cargo into a CakeBoxx® two-piece "deck and lid" container versus a standard container.
CakeBoxx Conversations
Insightful interviews with CakeBoxx team members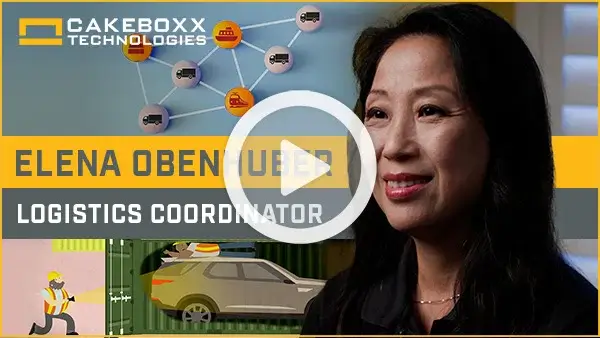 Elena Obenhuber shares what goes into her role of coordinating the transport and delivery of CakeBoxx containers and platformsIn this CakeBoxx Conversation, we spotlight our Logistics Coordinator, Elena Obenhuber. Elena…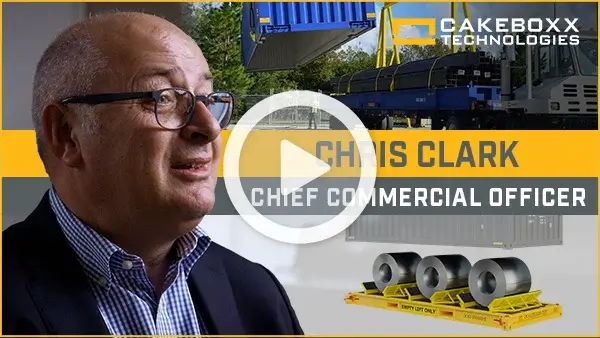 CakeBoxx Chief Commercial Officer Chris Clark talks CakeBoxx solutions for easy inspection and metal supply chainsWhat makes a CakeBoxx container so easy to inspect? In this week's CakeBoxx Conversation, CakeBoxx Technologies'…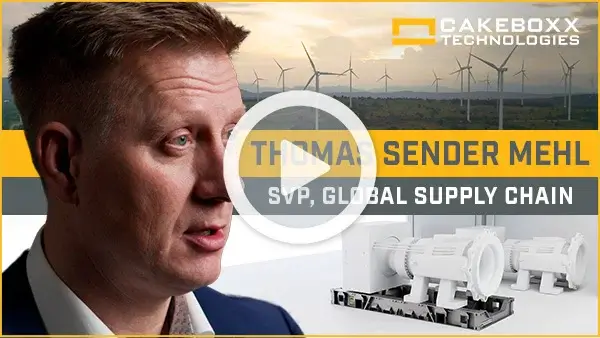 CakeBoxx's new SVP, Global Supply Chain shares his experience working in renewable energy, and how CakeBoxx platforms are a landmark in standardization for heavy equipment transportIn this week's CakeBoxx Conversation,…