Platforms
Custom, Modular Platform Solutions for High-Value, High-Consequence, and Oversized Cargo
CakeBoxx Platforms Transport the Most Challenging Cargo
Improving profitability, accelerating delivery times, and delivering sustainability targets
CakeBoxx Platforms Integrate Seamlessly into Global Supply Chains
Historically, shippers and 3PLs were forced to use limited, costly, and carbon-heavy breakbulk and RORO shipping methods.
Now, CakeBoxx Technologies' innovative supply chain solutions, which include ultra-strong, custom transport platforms (with or without CakeBoxx's patented, protective lid) enable high-value, high-consequence, large, and unusually sized cargo to be transported more efficiently and access faster, lower cost, and more sustainable shipping optionality.
All features, including dimensions, capacities, fitments, and finishes, can be fully tailored to your specific requirements.
Improved profitability and performance logistics
Decarbonization of supply chain and access to green shipping modalities
Secure transport and handling, with highly engineered securements and locking mechanisms
Safer operating environment for your workers
Reduced costs, risk, waste, and delivery times
Fewer platforms required, which are also stackable and returnable
Zero Defect deliveries that improve quality and eliminate rework/return shipping
CakeBoxx Platforms Deliver Improved Profitability for Supply Chains in
Energy, Steel, Aerospace, Energy, Regenerative Agriculture, and More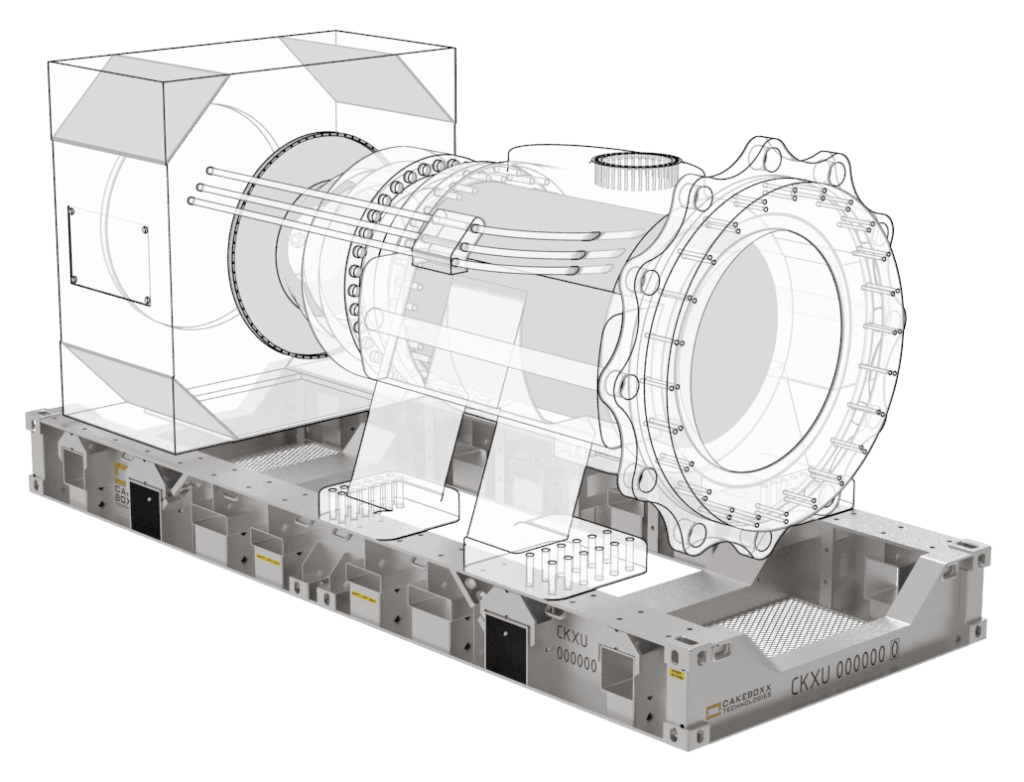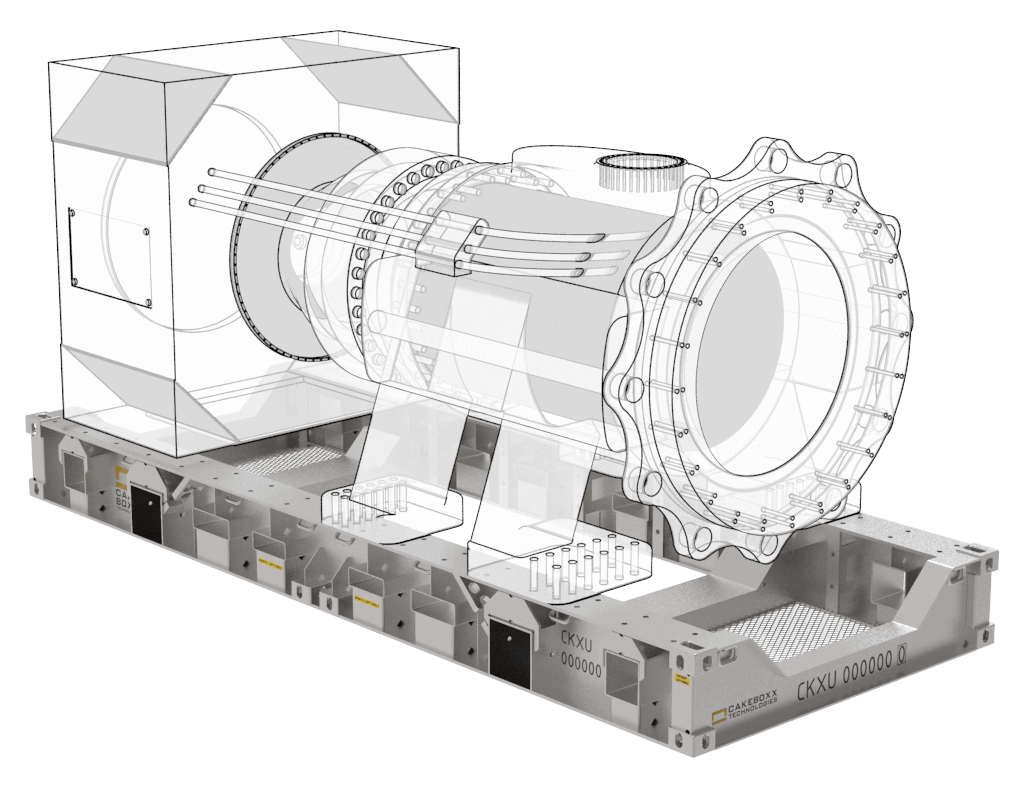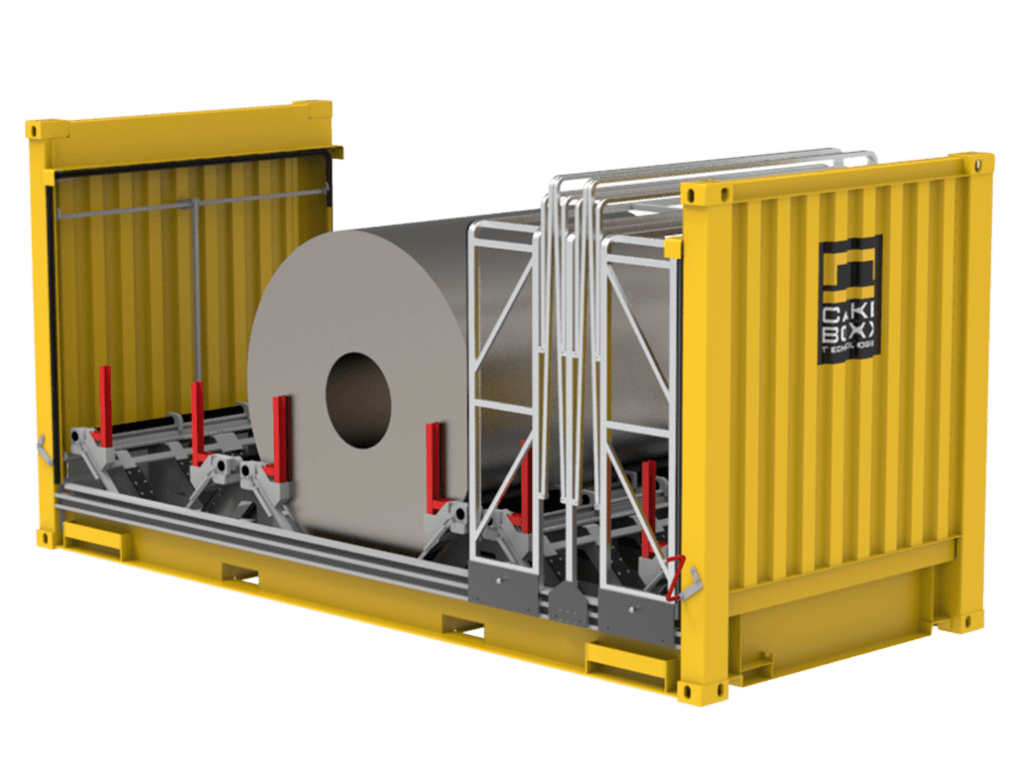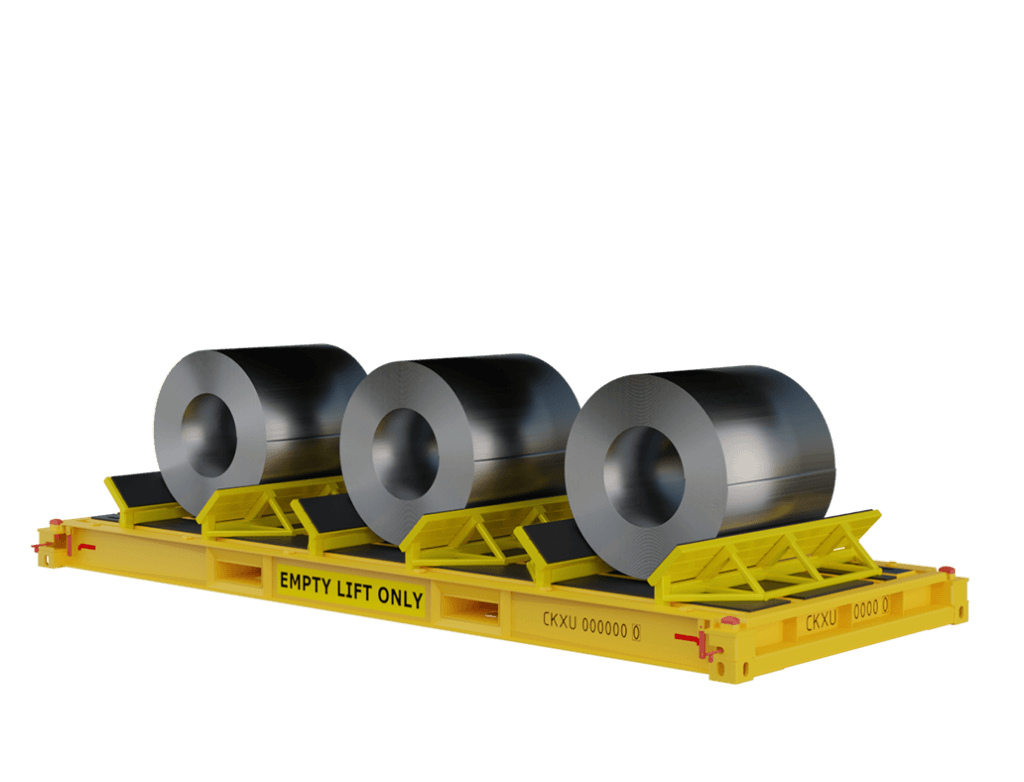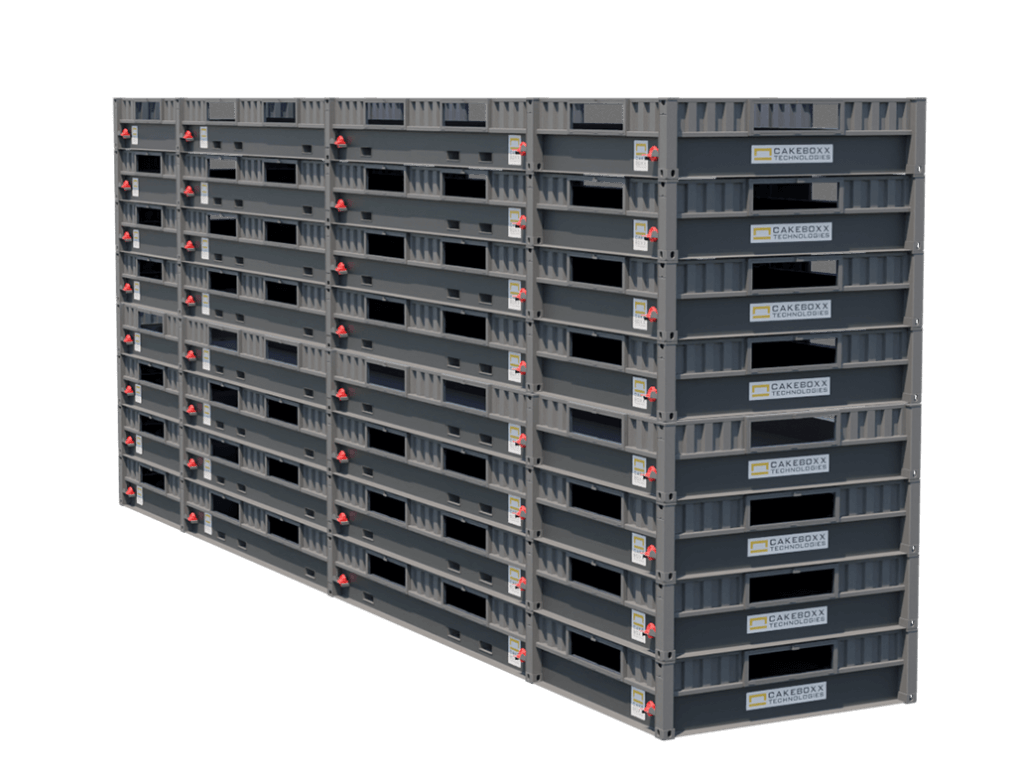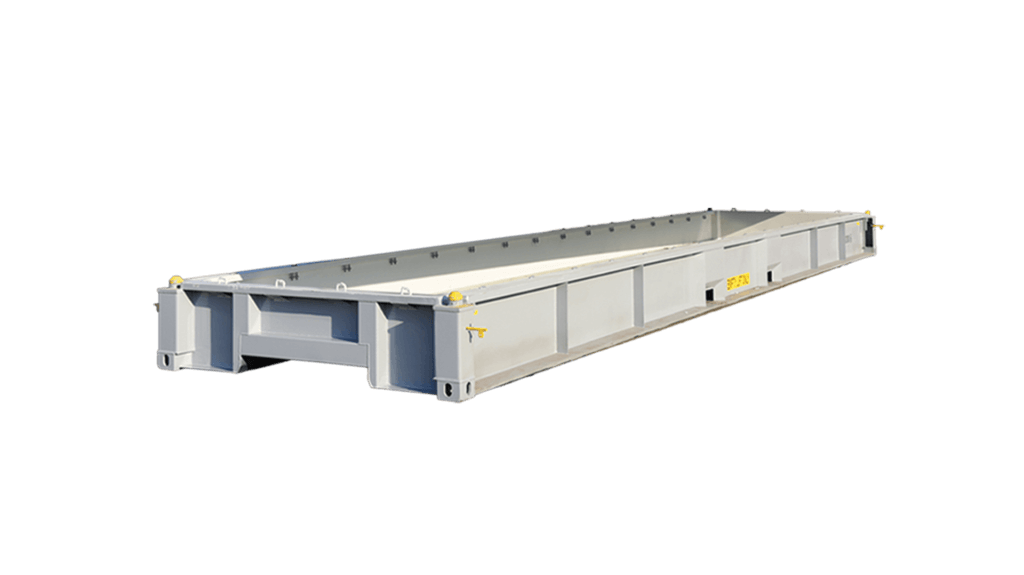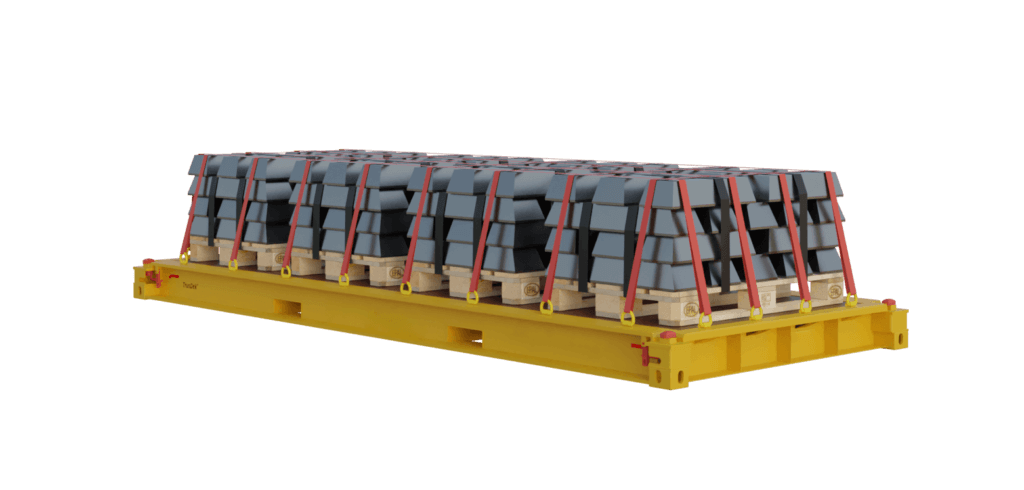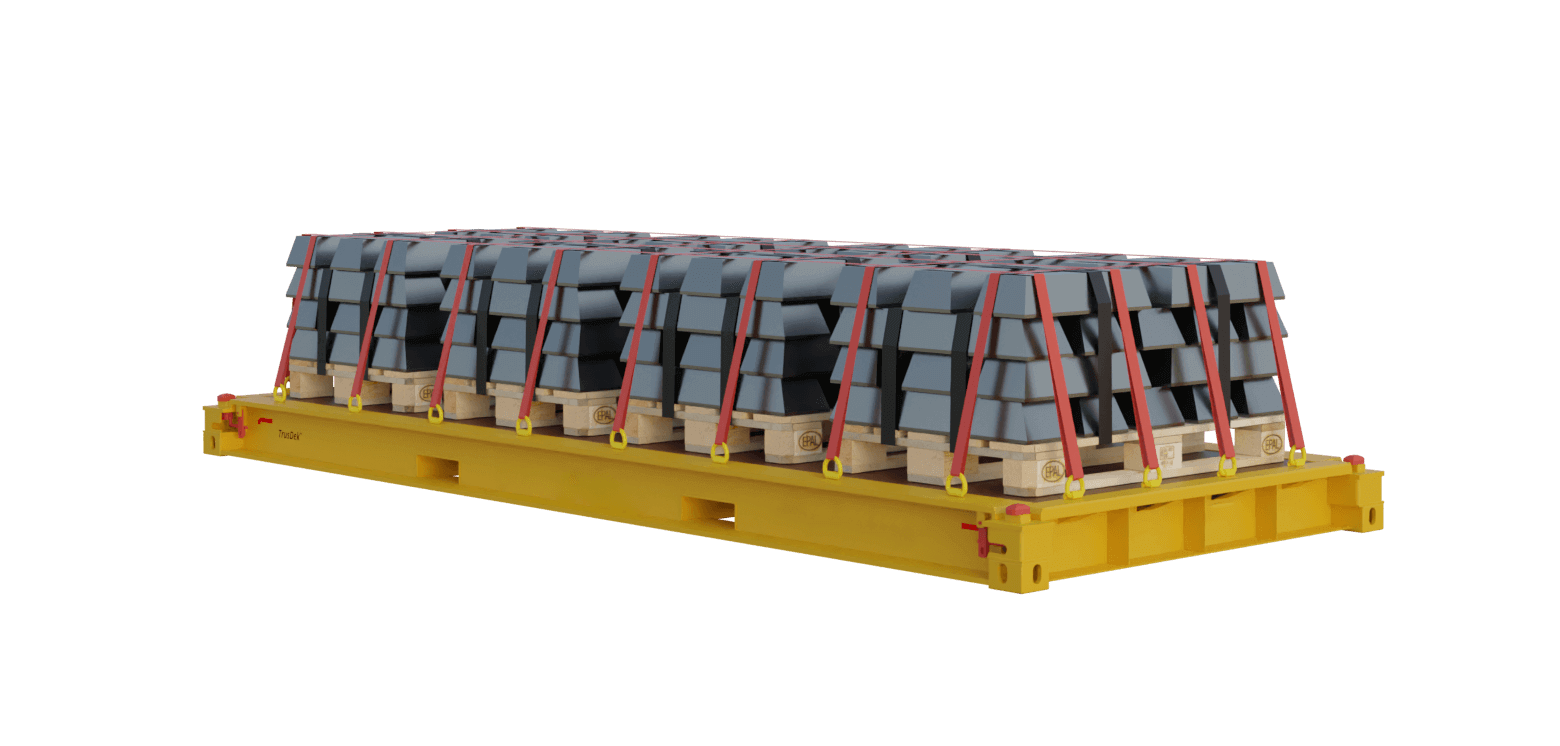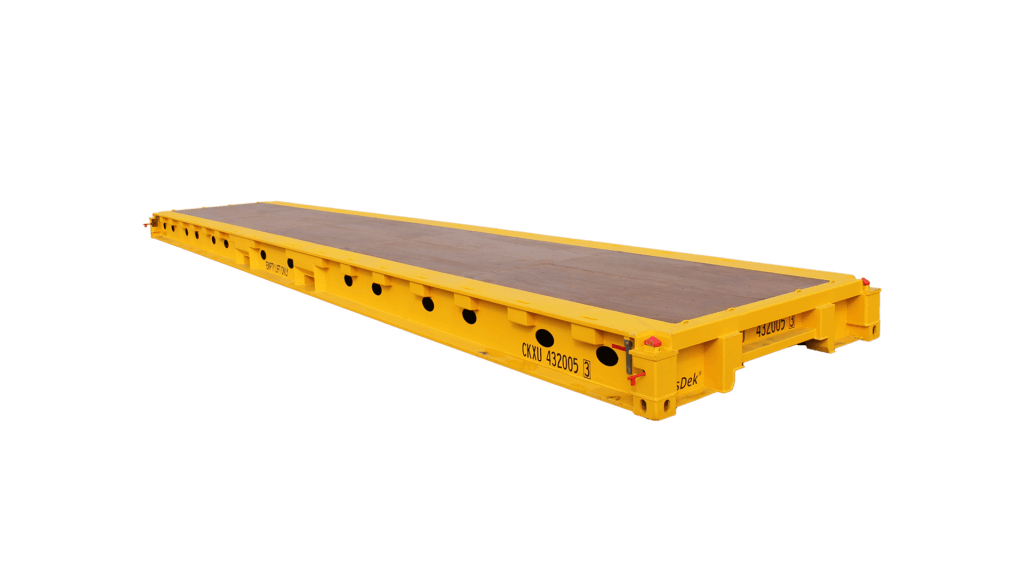 CakeBoxx Platforms:
The Industry Standard for Wind
Trusted by industry leaders in wind energy
Our custom-engineered transport platforms are the industry standard for moving and storing onshore and offshore wind turbines and components.
In 2019 CakeBoxx was selected by a world-leading wind energy OEM to produce hundreds of transport platforms capable of carrying incredibly heavy wind turbine drivetrain payloads.
Since then, CakeBoxx has more than doubled that initial payload capacity with specialized platforms for larger, heavier 'super load' wind turbine and other cargos, helping the wind energy industry move challengingly oversized, yet critical assets, faster and at scale to support Net Zero targets.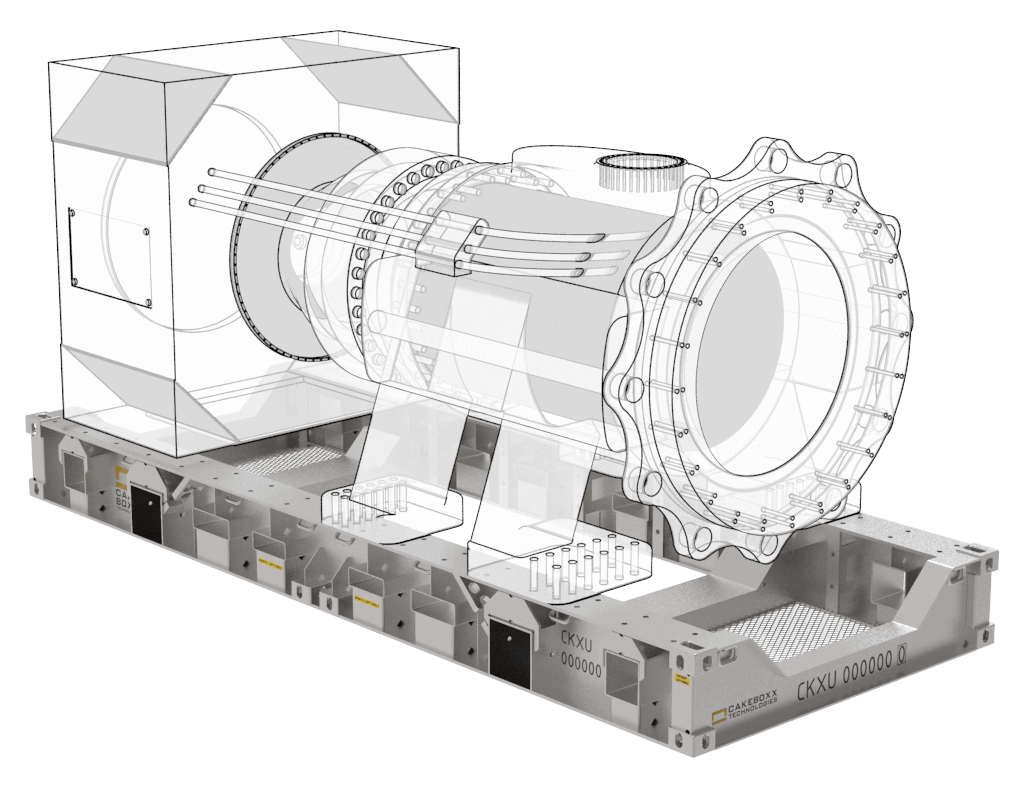 Ultra-strong transport platform designed to carry super loads
Custom-architected to suit various turbine cargos for the wind industry.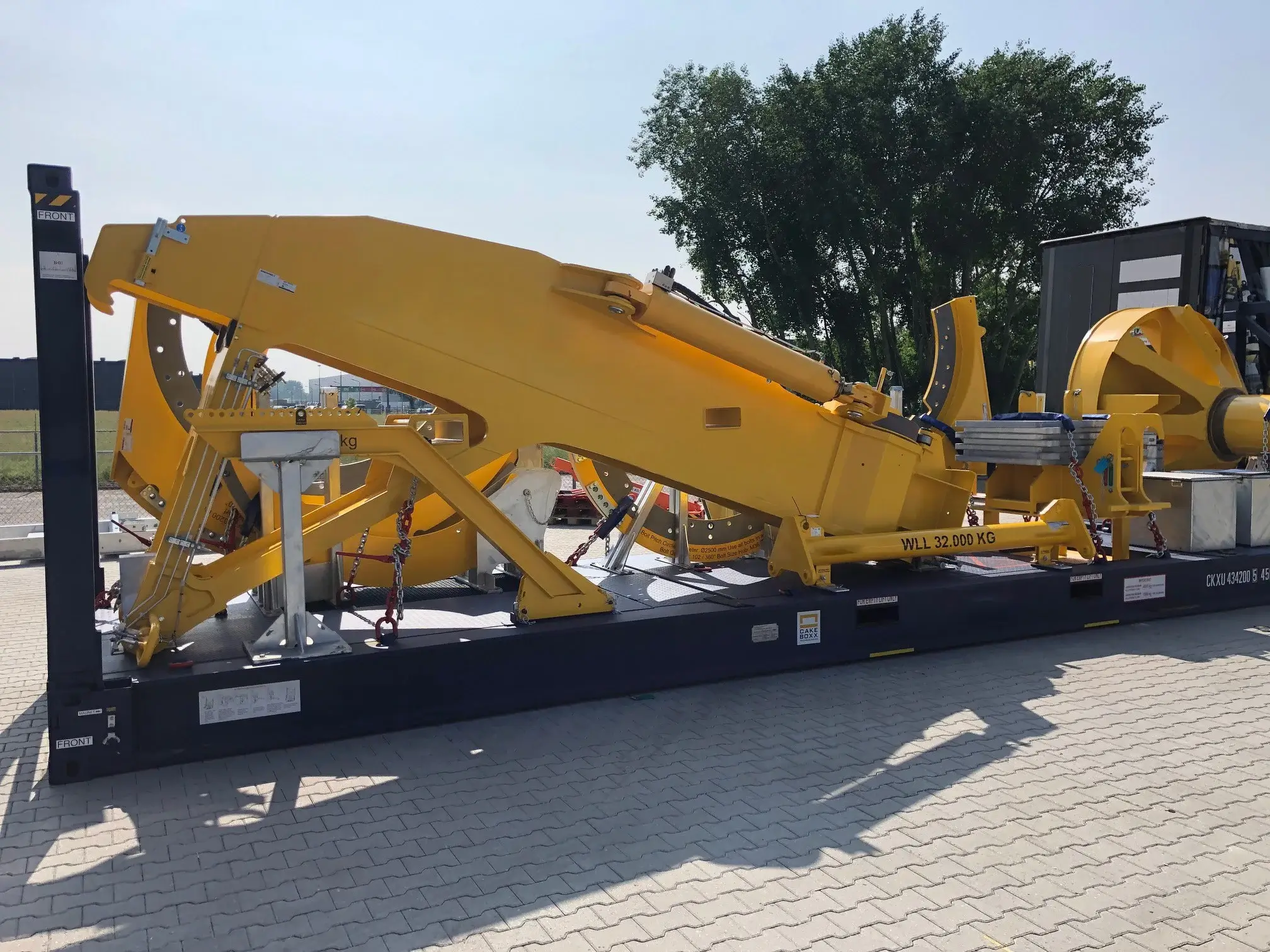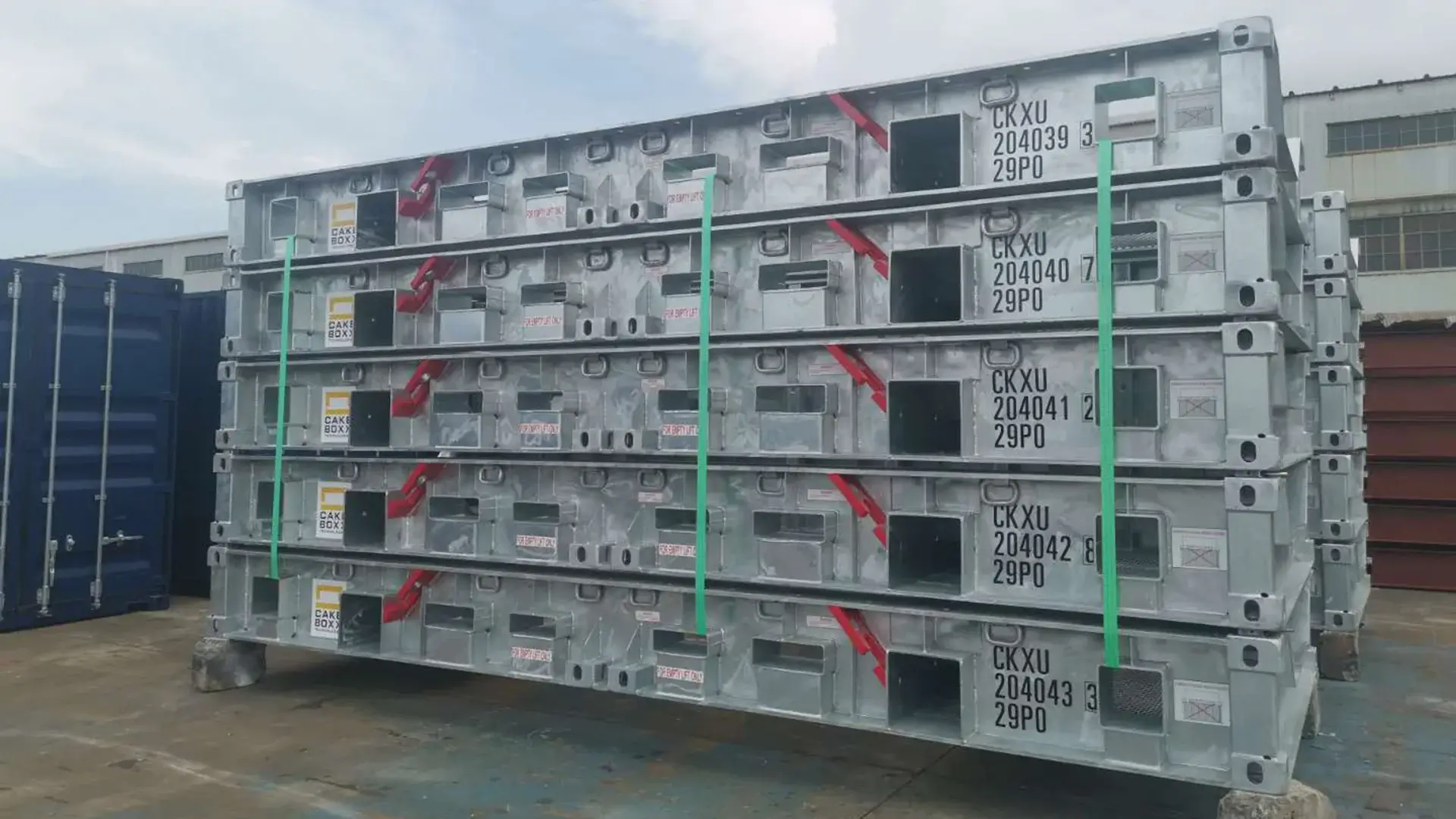 Dramatically Reduced Transport Times and Zero Defect Deliveries for Wind
A powerful example of CakeBoxx Technologies' impact on profitability, quality, delivery timelines, and sustainability occurred as a result of our onshore and offshore wind platforms.
These platforms significantly reduced costs and transport times while eliminating dunnage and enabling Zero Defect deliveries – transforming quality, delivery timelines, and profitability for CakeBoxx customers.
CakeBoxx has been a longtime leader in reinventing the way high-value, high-consequence turbines could be transported safely, securely and with integrity (such as those for aerospace, and onshore and offshore wind applications).
CakeBoxx has since developed higher and higher capacity platforms where weight reduction, increases in load weight capacity, loading integrity, interoperability, and overall safety were paramount in the design and manufacturing to carry some of the world's most important cargos.
These innovations created industry-standard platforms for renewable power and energy OEMs and 3PLs.
End-to-end supply chain
sustainability and optimization
CakeBoxx utilizes a "design for sustainability" approach. This enables improvements in operations & profitability, while still delivering your organization's critical sustainability goals.
CakeBoxx Platforms for
Regenerative Agriculture
CakeBoxx modular platform solutions enable sustainable, ongoing food supply
CakeBoxx Technologies' game-changing modular platform technology is now being adopted by the regenerative agriculture and aquaculture industries to support global food sustainability.
These innovations will deliver a new, ongoing source of locally produced, fresh, and nutritious seafood for population centers around the globe, ranging from third-world remote locations to wealthy urban areas.
"We design and build comprehensive supply chain solutions that reduce risk, improve profitability and deliver sustainability targets, so projects in the regenerative agriculture space are a natural fit for us…

CakeBoxx Technologies is helping solve one of the world's most important challenges… delivering an ongoing, sustainable supply of fresh, nutritious food that doesn't require long and costly transportation from foreign destinations - it can be farmed locally, resulting in an incredibly high yield of food in a very small and efficient footprint, located anywhere in the world.

Daine Eisold

Founder and CEO, CakeBoxx Technologies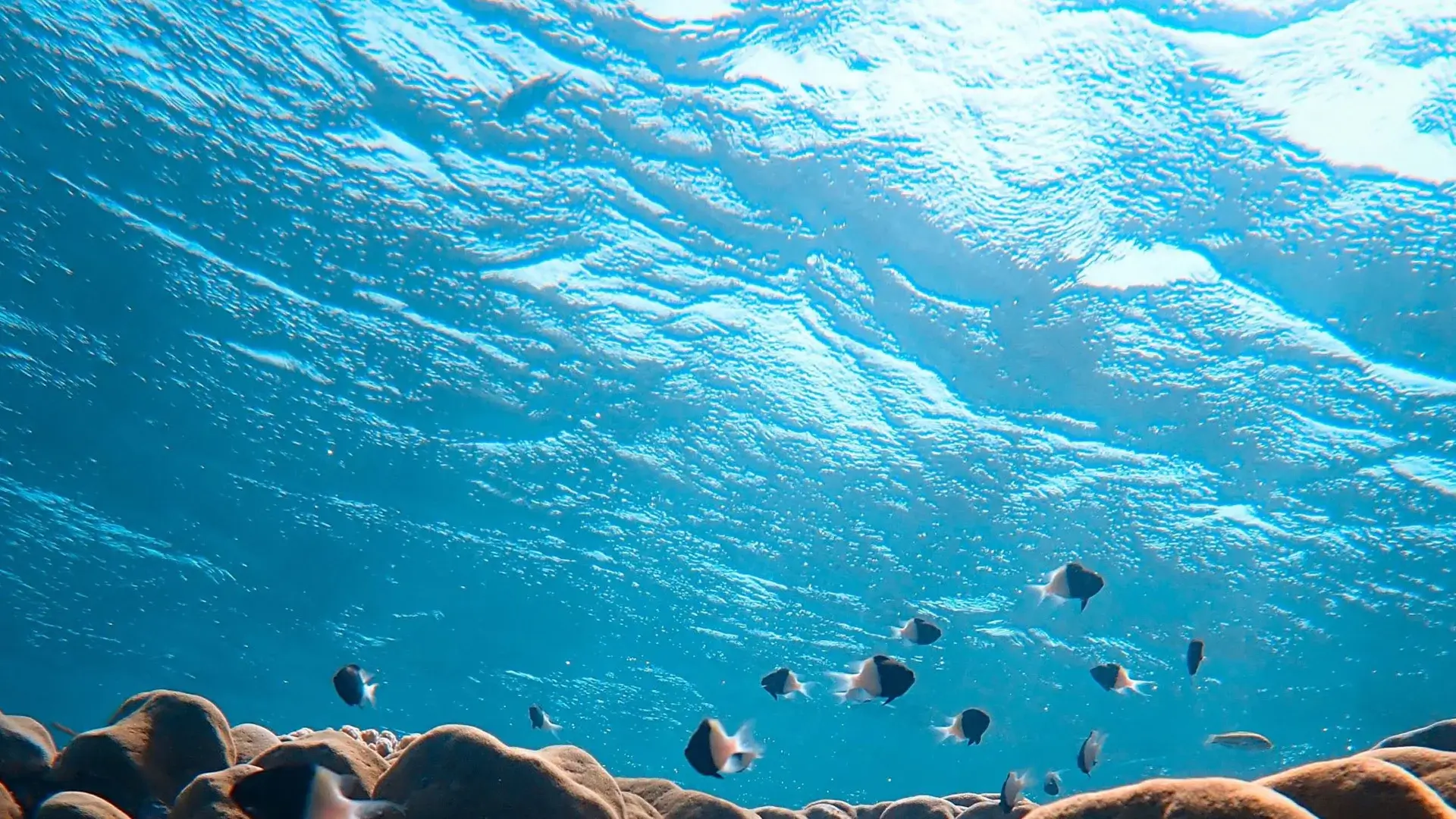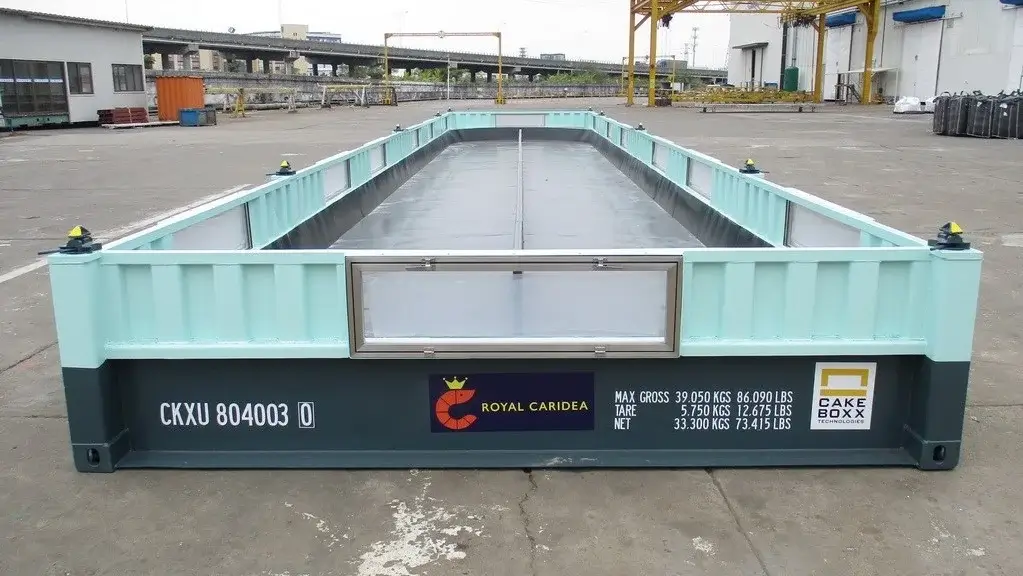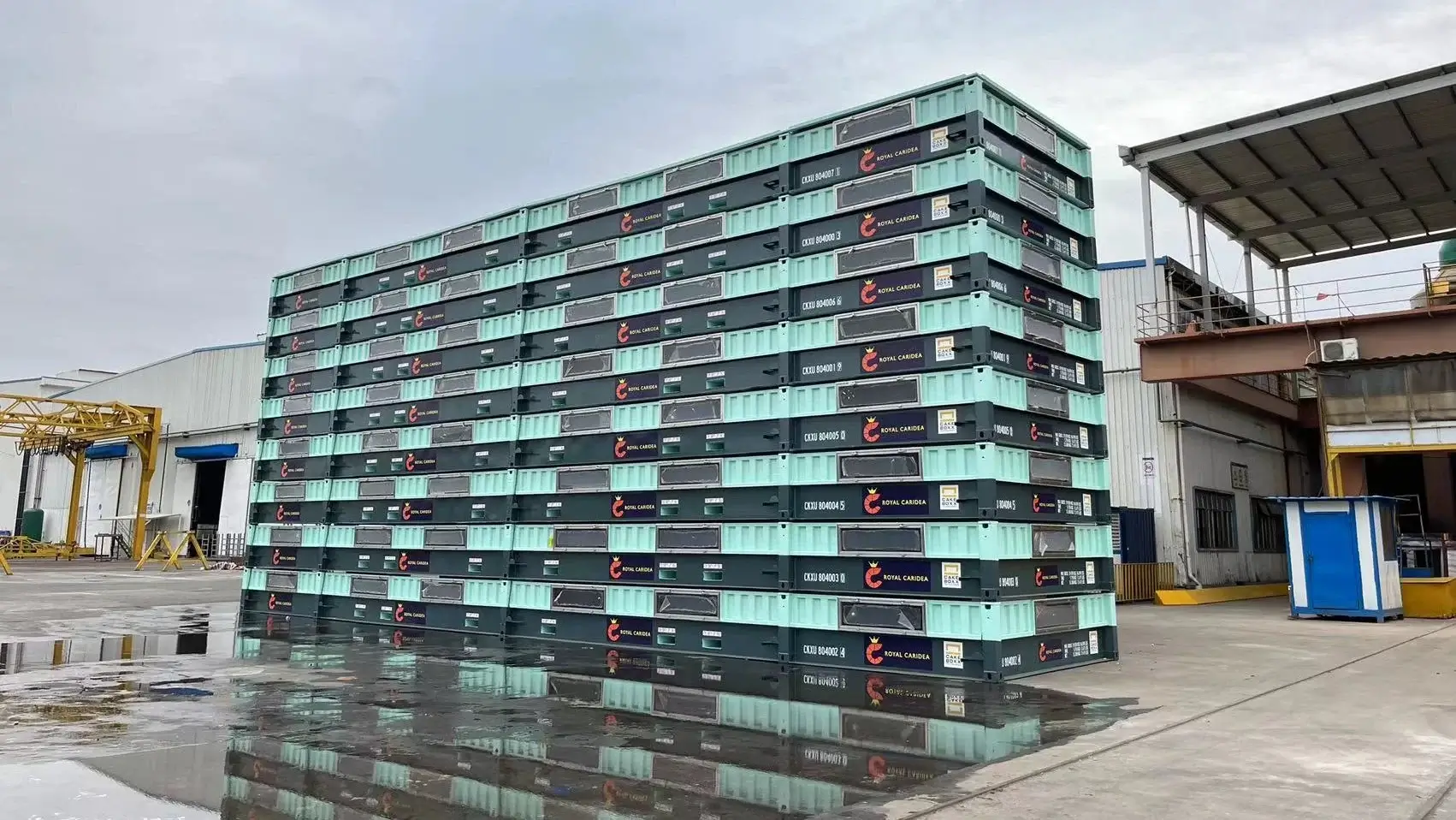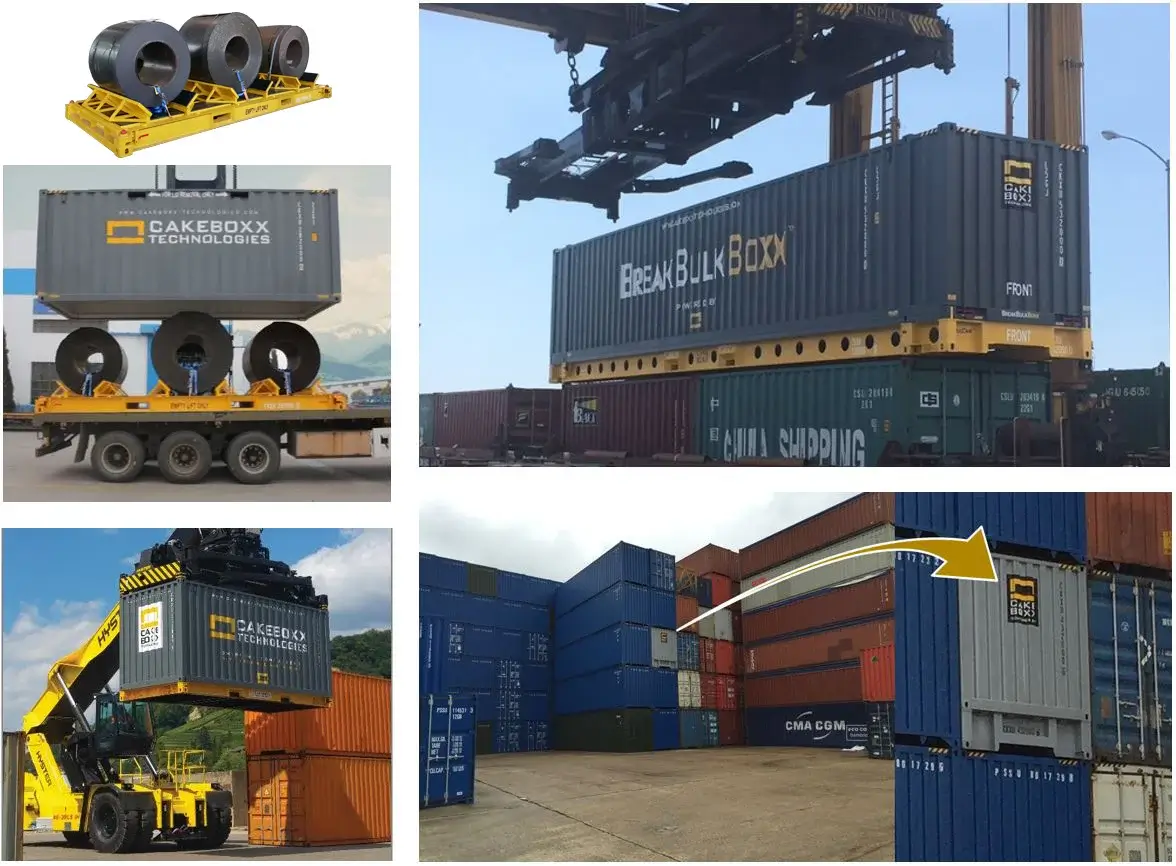 Integrating Seamlessly
CakeBoxx platforms solutions integrate easily into global container logistics (with or without the optional, protective lid)
CakeBoxx platforms enable OEMs to now leverage widely available, fast, and cost-effective shipping methods with an option to add our patented lid, making them the world's most secure shipping containers.
Stackable and rackable for storage and logistics
Marine – into the ship cell guides or on the deck
Rail – on flat cars or appropriate container cars
Road – on flat bed or skeletal chassis
reduction in design/manufacturing time
month delivery time, reduced from 6 months
CakeBoxx Transforms Supply Chain
for World Leading OEM
CakeBoxx dramatically reduced costs and delivery times while improving sustainability
Multi-million euro value of engineering hours saved on a high-value, high-profile green energy project with an extremely tight delivery schedule
Customer able to remain focused on their core competency, not delivering transport solutions
Product able to be transported using common intermodal transport options, delivering lower costs and faster delivery schedules
Comprehensive transport analysis and custom-designed transport platform and securement that provided maximum security during transport and Zero Defects at delivery
Ecologically Responsible
Platforms to capture and secure environmentally harmful chemicals
In 2017 CakeBoxx began engineering capture sump platforms for Alaska's environmentally demanding North Slope oil industry. These fit below and adapt to standard ISO containers, securely capturing and storing any environmentally harmful chemical leakage from operating machinery in the containers above.
This CakeBoxx platform design technology improves performance logistics and helps customers achieve ecologically responsible, sustainable supply chains.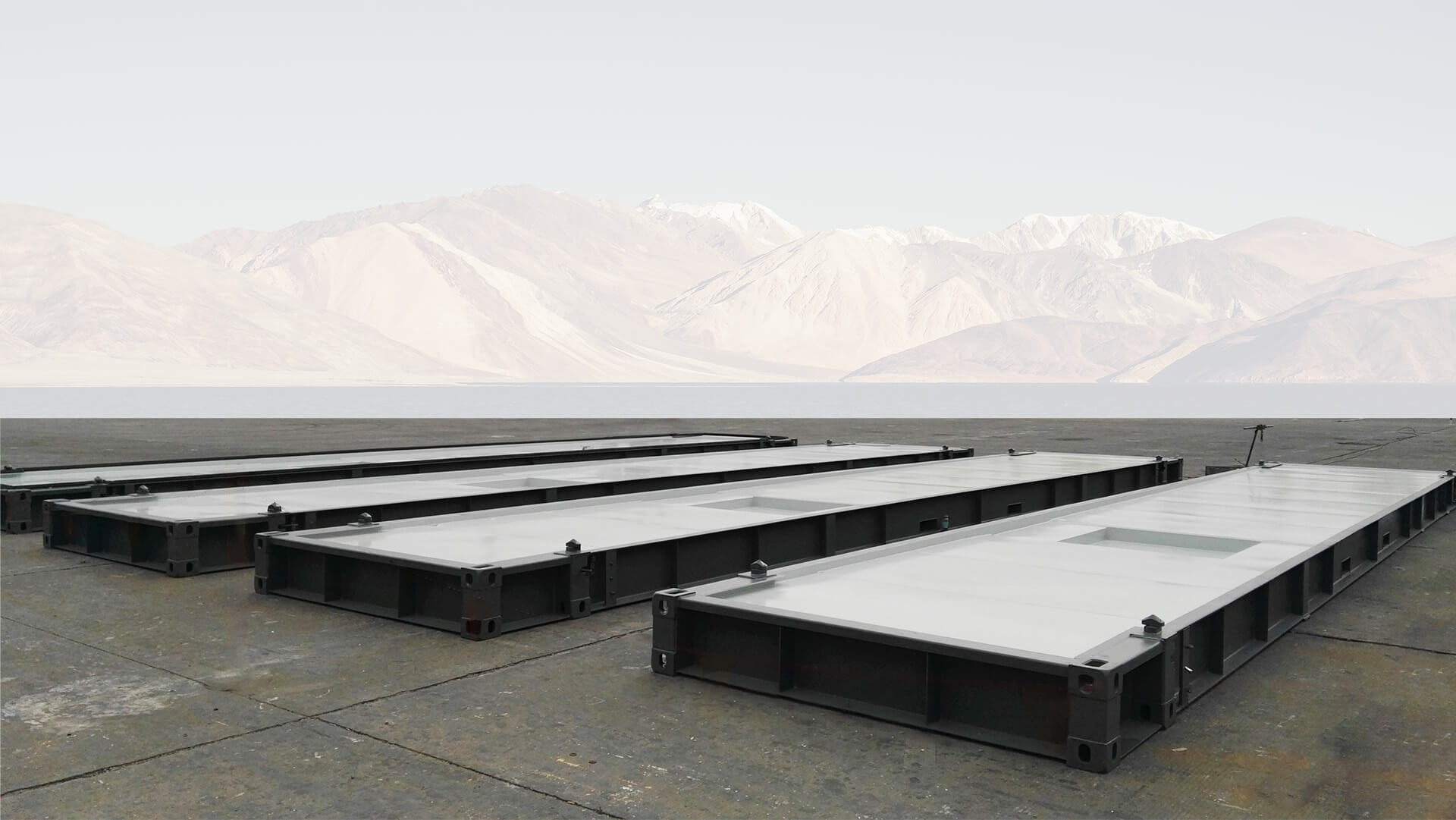 Contact CakeBoxx
We love developing sustainable, optimized supply chains for your high-value, high-consequence, and oversized cargo
Simply provide your contact info and we'll look forward to discussing your needs: