Executive Leadership
CakeBoxx Technologies is led by an executive team with world class experience in all areas of supply chain leadership.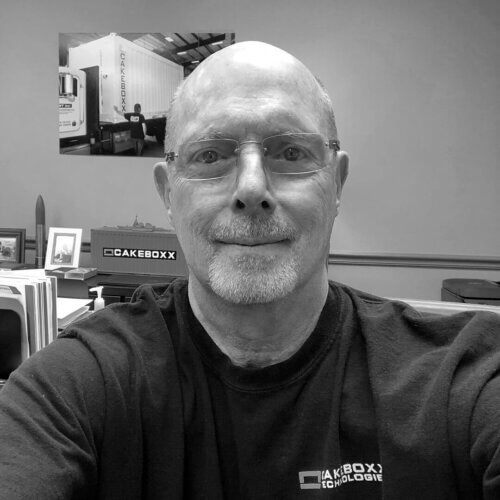 Daine Eisold is an expert in cargo security operations with a deep history of management success in both the private and public sectors. Before founding CakeBoxx Technologies, LLC, he was the President and CEO of Cotecna, Inc., where he managed the global supply chain security line of business for the Cotecna Group, a trade facilitation industry leader based in Geneva, Switzerland.
His significant public sector experience includes serving as General Manager of Cargo Security and Director of Maritime Security for the US Transportation Security Administration (TSA) in the US Department of Homeland Security, where he was the senior executive responsible for development and implementation of air cargo, intermodal, hazmat and maritime security programs. He represented the TSA on multiple forums for transportation, supply chain and cargo security including IMO and the Technical Advisory Group to ISO working groups TC8 N988- (ISO 28000 – Security Management Systems for the Supply Chain) and TC8 N987- (Best practices for custody in Supply chain security).
Daine is a veteran with more than 20 years of active duty service in the US Navy, where he commanded three US Navy warships, served as the Chief of Staff for the Navy International Programs Office and was a Senior Executive Fellow at Harvard University's Weatherhead Center for International Affairs. He has an undergraduate degree from the University of North Carolina – Greensboro, a Master's Degree in International Affairs from Salve Regina University, and is a graduate of the US Army War College and Joint Warfighting School.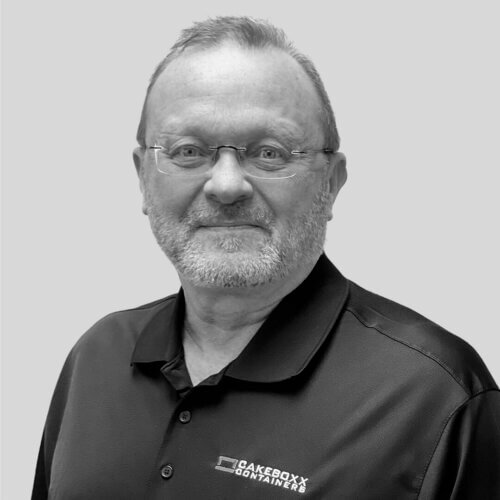 Jim Campbell has over 40 years experience in the US Department of Defense (DOD) and US Navy operations and technology programs. Prior to joining CakeBoxx, he served as the Vice President of Operations for the In-Service Ships Operation, managing over $70M per year in government contracts for Serco North America. As part of that operation, Jim also served as the Program Manager for the NAVSEA SEA 21 contract managing over 350 personnel, providing support for the Maintenance and Modernization of over 175 US Navy's surface ships.
Jim is a veteran with 33 years of active duty service in the US Navy where he developed acute technical and operational management expertise. He is a well-respected leader and mentor, having served in a broad range of leadership positions as a Surface Warfare Officer and earlier a Submariner. Tours of active duty include Commanding Officer of the Naval Coastal Warfare Squadron Four; Chief of Staff for Destroyer Squadron 26; as Executive Officer of the USS Monterey (CG 61); Deputy Director of Engineering at the Surface Warfare Officers School; Operations Officer for Destroyer Squadron 28, Chief Engineer for USS Hopper (DDG 70); Ordnance Officer for USS Flatley (FFG 21); and as Chief Engineer for USS Devastator (MCM 6); Electricians Mate, Nuclear, Submarines, onboard USS Henry L. Stimson (SSBN 655); and Submarine Squadron 16, Performance Monitoring Team. Ashore tours included faculty at Joint Forces Staff College, instructing Operational and Strategic Planning; Joint Maritime Planner for Joint Enabling Capabilities Command where deployments included operations planning support to joint Task Force Haiti in response to the 2010 earthquake.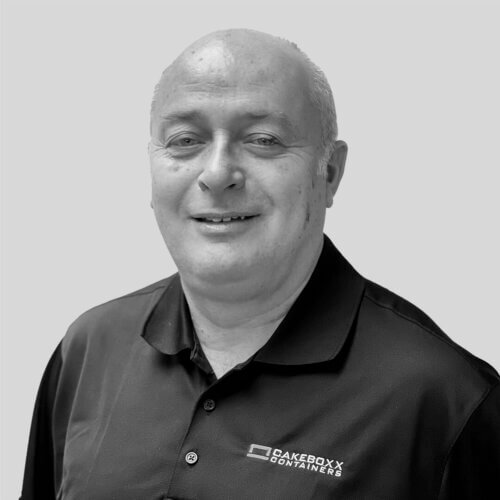 Chris Clark is an internationally recognized expert in the areas of international trade, customs, and maritime security operations in high-risk environments. His decades of experience include both front-line work and senior-level management of a broad range of programs including anti-smuggling, drug enforcement, cargo inspection, customs risk management, customs modernization, and customs capacity building projects for HM Customs & Excise for the British government and in the private sector. Chris served on HM Customs & Excise patrol boats for more than 12 years supporting maritime interdiction and enforcement missions. He has more than 17 years of direct experience working directly with international organizations such as the United Nations, Euro Customs, DFID, the World Bank, and the IMF, providing Customs capacity building training to Customs Administrations in Kenya, Georgia, Ukraine, Macedonia, Belize, Lebanon, South Africa, and Angola. For four years he was seconded to the British Ministry of Defense in Cyprus where he supported international counter-drug efforts in Turkey, Egypt, and Israel.
In the private sector, Chris worked as a regional vice president for the Cotecna Group, an international trade facilitation and inspection company where he served in multiple roles, including Senior Liaison Officer to the Pakistan Customs authority for the implementation of their pre-shipment inspection program, manager of the company's Eastern & Southern African operations and as head of the company's Customs Support Unit where he was responsible for the global implementation of customs modernization, capacity building and risk management programs.
Chris was the co-founder of the UK-based AEON Customs Consultancy Limited, providing capacity building, modernization, risk management, trade security, and asset tracking services to governments globally.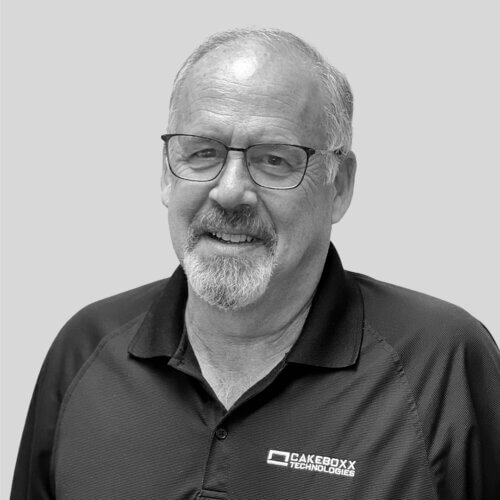 After receiving his Masters in International Management from Thunderbird, Scott began his career in San Francisco in the container leasing field. He went on to work for a major Class I railroad starting an NVOCC and helping to facilitate the inauguration of double stack container service. Scott's first startup was a joint venture with a Japanese ocean carrier designing and marketing the innovative Coil Rack and Cotrabox containers, which were successfully used in service from Japan to the U.S. in support of the auto industry. He still owns the patent for the second generation design which focused on the European steel industry.
Scott is an expert in container inspection and certification. He is certified to validate container compliance with both Convention for Safe Containers (CSC) and ISO requirements and has worked on behalf of certification bodies for both ISO container standards and management systems. Scott joins the CakeBoxx Technologies management team as the Chief Commercial Officer responsible for commercial strategy development and implementation for the company. His emphasis is on working with commercial operators to develop innovative applications of our CakeBoxx products to enhance safety, security, and profitability through the integration of CakeBoxx containers into private sector operations.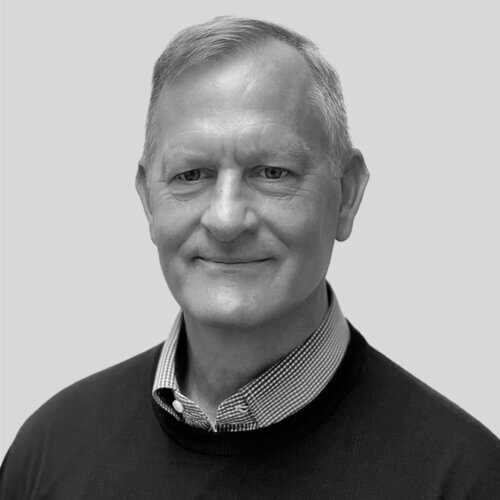 James Blom serves as Chief Revenue Officer and advisor to the Founder and CEO for corporate development.
James has almost 30 years of experience in business and corporate development, supply chain data infrastructure, shipping, logistics, and 3PL networks. Since 2005, James has pioneered new pricing models for transportation companies, including those in telematics and last-mile autonomous systems. James' focus has been on developing new networks and platforms to aggregate data and dynamically match resources to fix critical infrastructure issues. This includes addressing mission-critical endeavors in the areas of global enterprise routing, pricing, optimization, safety, security, simulation, tracking, delivery, and payment optimization.
James has a long history of supporting the expansion of supply chain system businesses through forward-thinking product development, financial management, and strategic growth initiatives. Since 1994, James' expertise has resulted in more than $2.25 billion in high-tech revenues, $400 million in venture capital and Private Equity, and over $3.5 billion in mergers and acquisitions.
With core expertise in building out global, private network services, Jim's methodology has led to the development of new products, platforms, and services for public multinational corporations in the automotive, shipping, aerospace, and trucking industries. Through work with companies such as Airbus, Cruise Automation, Harmon, Lockheed Martin, Raytheon, Softbank Robotics, Tesla, Tibco, and Waymo, Jim has built alliances that maximize investment outcomes and increase a company's value for private equity, government ecosystems, and technology marketplace partners.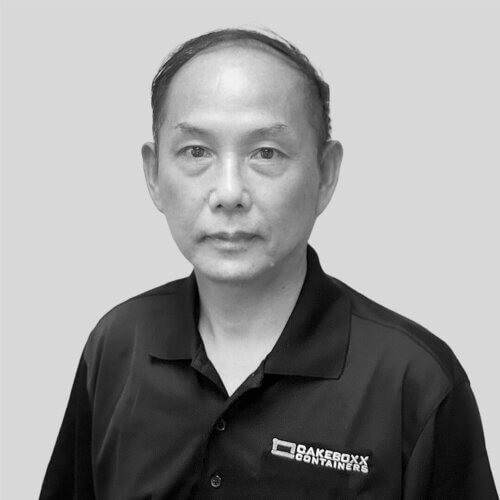 As CTO, Xiaoming (Sean) Tan is responsible for scaling CakeBoxx Technologies' industrial manufacturing and high-value cargo and platform solutions.
Sean joined CakeBoxx Technologies in 2022 and leads the company's worldwide R&D, systems engineering, and ongoing product development initiatives. Reporting to Daine Eisold, the Chairman and CEO, and working closely with James Campbell, the Chief Operating Officer, Sean is focused on automotive, energy, aerospace, and defense as these industries reimagine their supply chains, shipping, and transportation solutions.
Sean has a tremendous breadth of knowledge and high-level design engineering expertise from more than 25 years of experience as a senior mechanical design engineer at Caterpillar, JRB, and Pratt & Whitney, among others. Sean Tan's advanced supply chain systems engineering experience is instrumental in expanding and continuing CakeBoxx Technologies' distinguished trend of innovation in both engineered transport solutions and operational efficiency improvements.
Sean is bilingual in English and Mandarin.