Mailing List Signup
Contact CakeBoxx Technologies
The State of the Art in Unmanned Aerospace & Defense Supply Chains
Over the past thirty-six months, recent innovations in unmanned systems and their mission-critical supply chains have spurred the aerospace and defense community to recognize the need for greater supply chain visibility, velocity, sustainability, resiliency, and integrity.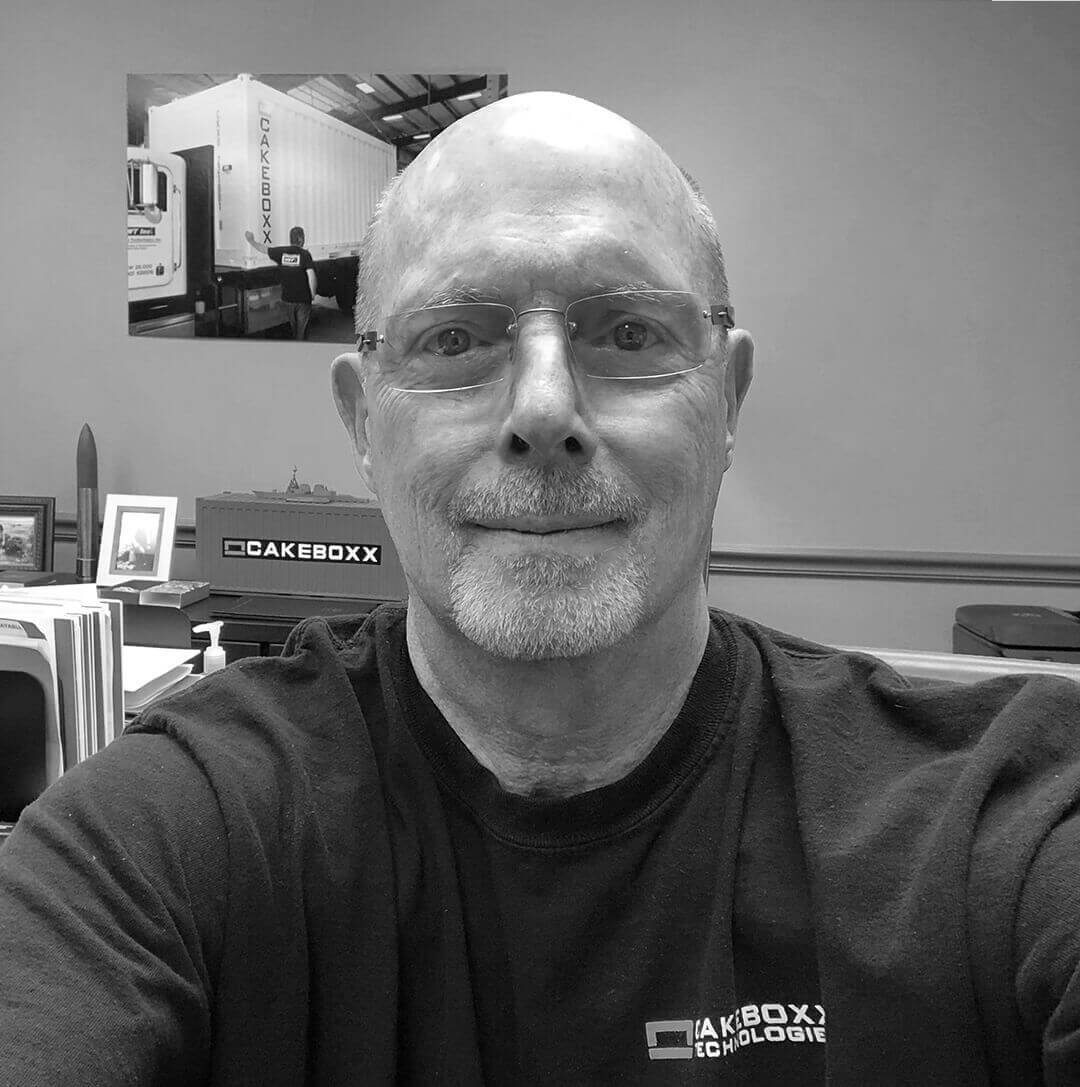 Daine Eisold
Founder and CEO
This is especially true concerning the environmental control systems and physical security of logistic operations for national security and defense materials. The storage and voyage planning demands for extremely high-consequence, highly sensitive semiconductors and advanced technology components inherent in military unmanned platforms is at an all-time high. Safe and secure transport and storage of these systems has the highest mission imperative.
Given the technical advances and sweeping deployment scenarios for unmanned systems, artificial intelligence, autonomous systems controls, computer vision, and computing, it is paramount for logisticians to be ultra-sensitive in protecting these cargos. This protection must include considerations for the broadest range of environmental conditions, transit hazards, shock and vibration challenges, diverse handling scenarios, physical security requirements, radiation signatures, and solar loads while providing sophisticated access controls and visibility.
The advancements CakeBoxx has pioneered in its supply chain tracking, supply-chain visibility, and supply chain environmental control and security platforms since 2015 are stunning. CakeBoxx's revolutionary two-piece 'doorless' design containers are the only shipping systems designated by the US Department of Homeland Security as a Qualified Anti-Terrorism Technology (QATT).
CakeBoxx Technologies has worked extensively with UAV, USV, UAS, and UUV organizations across the aerospace and defense industries since 2014. Their systems engineering experience addressing complex transportation challenges for technical products was a natural dovetail into unmanned systems logistics, developing transport solutions to address the complexity of these high-value, damage-sensitive, and mission-critical cargos.
A CakeBoxx special 20ft container designed to transport UUVs
Today, aerospace and defense engineering for unmanned and autonomous systems requires the integration of advanced aero or hydro-dynamic shapes, high-cost, and shock and vibration-sensitive components that are inherently fragile. CakeBoxx shipping platforms and CakeBoxx shipping containers for unmanned and autonomous aviation, undersea, and defense use cases can be custom engineered in dimension, features set, and form factor. This design flexibility allows CakeBoxx transport systems to integrate maximum security, payload integrity, loading and unloading efficiency, and safety into every transport solution while minimizing or eliminating the payload's disassembly or reassembly.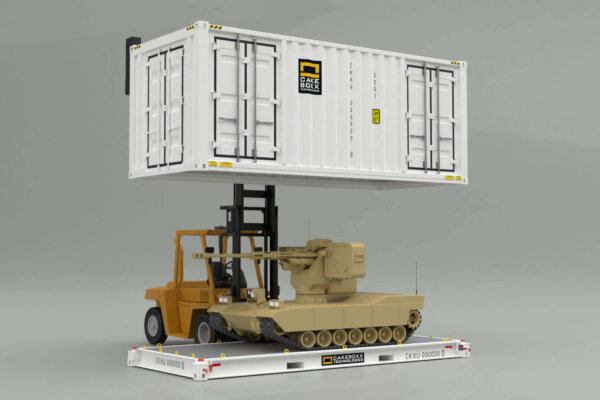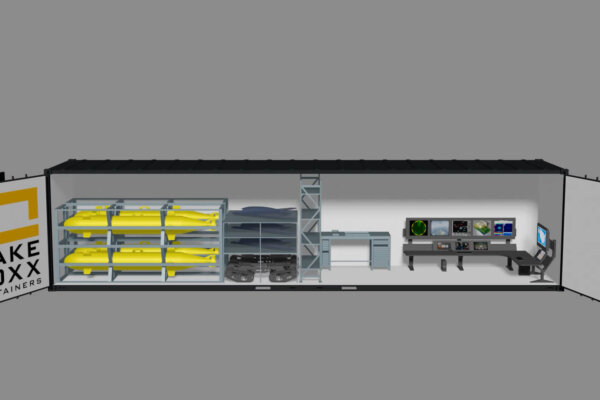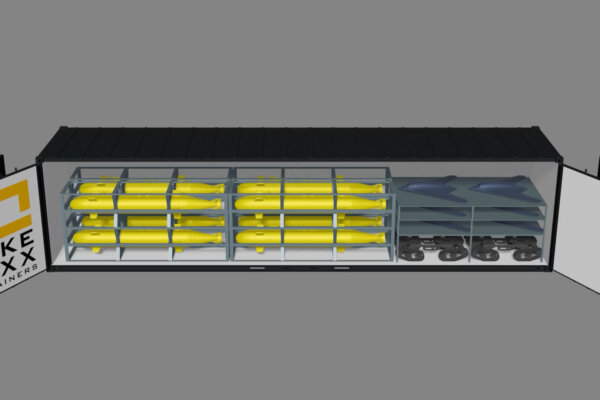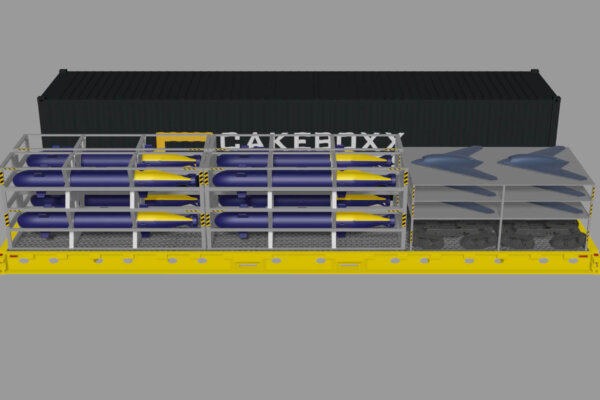 Candidate defense and aerospace cargos shipped with CakeBoxx solutions include entire uncrewed vehicles, storage, and launch systems, structural components, composite assemblies, communications equipment, batteries, weapon systems, electronics, data centers, vehicles, radar installations, and munitions. Additionally, where environmental controls are required for these cargos, CakeBoxx provides a range of reefer, middle mile cargo delivery, C4ISR, and insulation solutions. These can be custom designed to suit the classification, 3PL, transportation, shipment, and security parameters critical to supporting the unmanned systems industry.