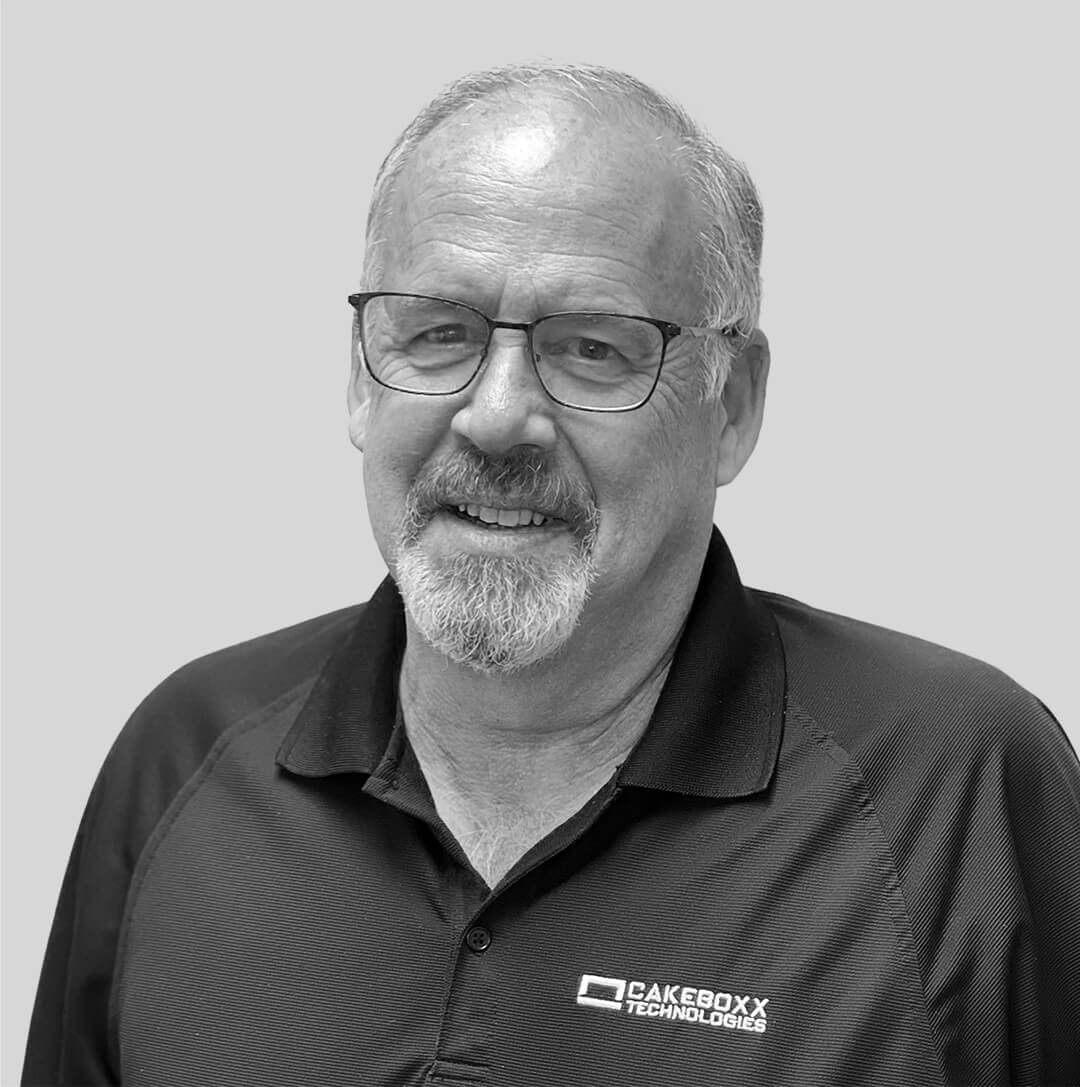 Scott Lyman
Director of Technical Operations
Loading Steel Coils Only Once at Their Point of Origin
CakeBoxx confronted the problem of reimagining the shipping container for the global steel industry. By simple adaptation, CakeBoxx transformed a handling-intensive coil shipping process by integrating the steel coils with the deck of their container. When coils are first loaded into the clever two-piece CakeBoxx container at the steel mill they are ready to ship globally as intermodal cargo to any destination without having to be handled or transloaded again until final destination.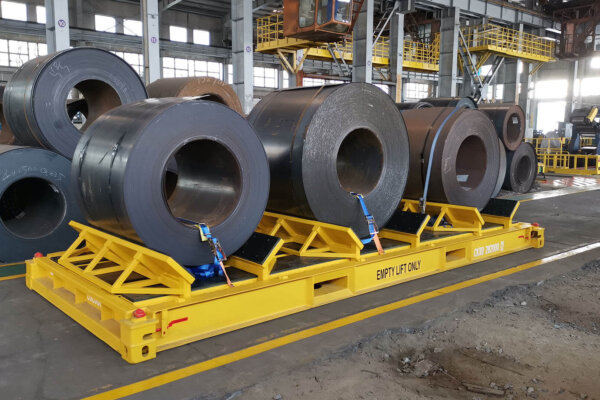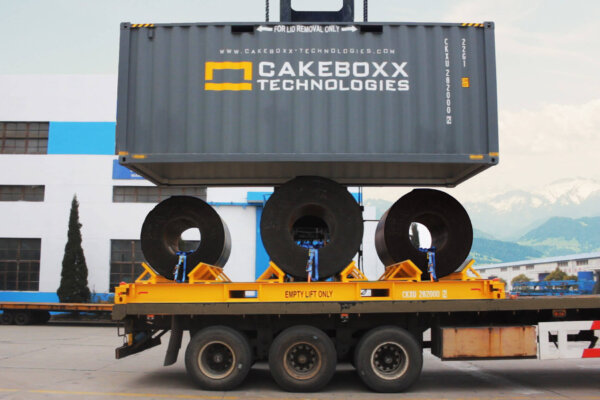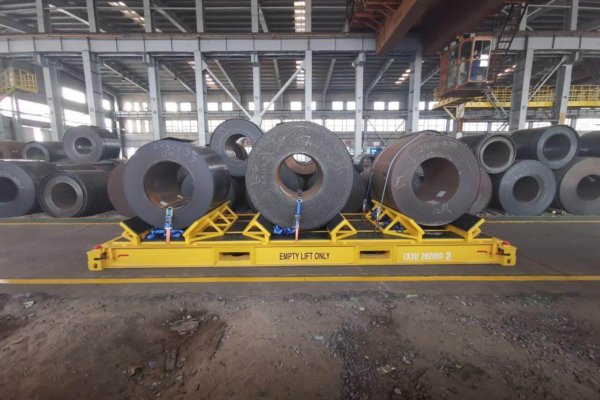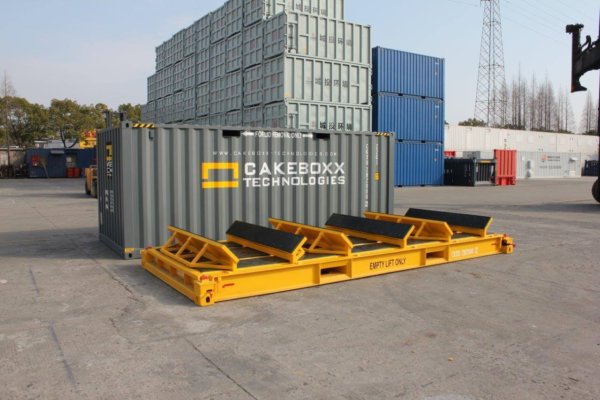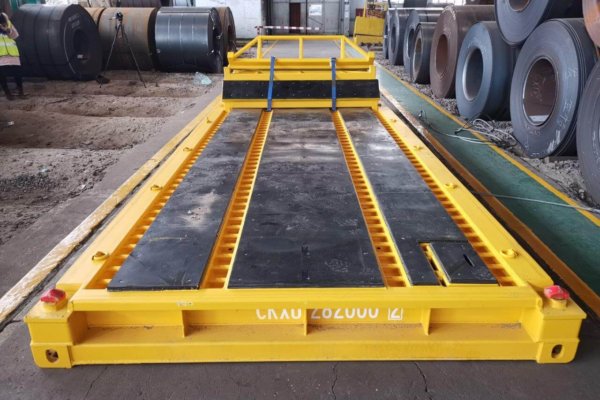 This transformative shift eliminates multiple, expensive touches during the journey while enabling several useful benefits, such as increasing transportation mode optionality, reducing dependence on inside storage and vertical stacking of the coils while in the container, and reducing storage area footprint requirements. It's a revolutionary process change which just now is being deeply invested in by governments, cargo logistics service providers, the intermodal industry, and beneficial cargo owners.
Another emerging problem CakeBoxx is definitively impacting is automation – by improving cargo availability, increasing load and discharge options, and enabling transport mode flexibility, velocity, and sustainability of steel transportation as their supply chain ecosystem partners invest in AGV, IGV, and RGV technology.
Across the board, the cumulative effect is profound, encompassing reductions in handling equipment and transportation assets, energy consumption at local and fleet levels, and countless (scarce) manhours spent on duplicative logistics processing and overlapping operations. Immediate and long-term impact on the environment and sustainable business operations attributable to insightful CakeBoxx Technologies systems engineering and problem-solving platforms are beginning to ripple across the steel industry and their customers across the aerospace, energy, and defense markets.
Global Operational Transportation Impact
As of June 3, 2022, CakeBoxx Technologies' second-generation CoilBoxx Platform provides the fastest way for both domestic and international steel and aluminum coil shippers to take advantage of the safety, low cost, and route efficiencies offered by container shipping.
Designed and manufactured to ISO specifications and CSC certified, the CoilBoxx Platform 2 provides a time and cost saving containerized shipping alternative to a traditional break bulk vessel and flatbed transport. It is also extremely effective at protecting coils from exposure to adverse environmental conditions, coil damage and typically unavoidable handling mishaps. The versatile CoilBoxx design is suitable for transporting and storing all types of coiled or cylindrical cargos. As with all CakeBoxx Technologies platforms, the 2022 CoilBoxx Platform 2 deck is fully accessible from 360° for ease and speed of both side and top-loading. This affords the intermodal supply chain operators who have adopted automation, robotics process automation, remote handling, remotely operated, remotely assisted, and supervised vehicle fleets (from forklifts to unmanned and autonomous trucks and container handling) to increase speed, efficiency, and safety in the intermodal transportation of high value, high consequence cargo.
CakeBoxx Technologies 2022 CoilBoxx Platform 2 cradles are adjustable to accommodate up to three coil ODs, as large as 1700mm and as small as 300mm with a maximum width of 2232mm. These can be easily secured without the need for blocking and bracing or any further packaging using the embedded tie-down system. Changing the velocity, speed, and expedited services for advance last-mile logistics service providers and their beneficial cargo owner customers and partners.
The AGV, IGV & RGV Revolution
The state of radical innovation in steel industry supply chains would not be possible without the revolution in warehouse automation. This is principally thanks to the accelerated and broad adoption of automated, intelligent, and rail-guided vehicles to expedite steel material handling and transfer: where steel coil is produced, distributed, shipped, and consolidated. When integrated with CakeBoxx Technologies' Platform 2 CoilBoxx, the global sustainability of the steel industry and their shipping and supply chain partners is dramatically increased, and their negative climate impact is significantly reduced. This is the next stage of evolution for global sustainability and at CakeBoxx Technologies it's core to our mission and purpose as we prepare our customers to reach their sustainability targets for 2030 much faster.