Containers for Uncrewed Vehicles
Transport solutions for the growing unmanned and autonomous vehicle requirement
At CakeBoxx, we're well known as innovators and problem solvers with our container products. We work diligently to listen carefully to our customers and to keep an eagle-eye on multiple industries and transportation sectors as emerging requirements develop. Understandably, many commercial and governmental transport and packaging operations across global markets have limited time to keep abreast of new transportation solutions but could benefit significantly from new container solutions like those CakeBoxx develops.
Something we've observed in recent years is a noticeable focus shift towards autonomous and unmanned vehicles. We see this reflected in trade journals, at trade shows and conferences, and with our own direct market engagement. The use cases for autonomous and uncrewed are innumerable and have become vital to practical, modern operations everywhere – with a constantly growing number of commercial, scientific, and defense applications.
While many of these autonomous systems have been in use for years, they are changing the face of different markets all the time – and in the process, creating new ones. We are only beginning to scratch the surface and see what the autonomous world will hold.
"The fighter jet era has passed … It's drones."
Like other types of robotics, unmanned aerial vehicles (UAV), unmanned underwater vehicles (UUV), and unmanned ground vehicles (UGV) have long been associated with tasks deemed to be one or more of the '3 Ds' of automation: dull, dirty, or dangerous.
Whether its UUVs taking the dull job of undersea mapping and research, UGVs taking on dirty challenges in the mining industry, or UAVs flying the dangerous military missions formerly conducted by crewed aircraft, these vehicles all first need to be transported from A to B to C for deployment, then in some cases back to A for maintenance and repair. Technologists have added a further couple of Ds to this list in recent years: Dear and Difficult. These two are particularly pertinent to transportation. Crewed vehicles of all modes tend to be relatively large and heavy. This often makes their safe, secure, and efficient shipment a difficult and consequently dear (expensive) task.
Thanks to the space saved by omitting a cabin and the other infrastructure required by human beings, uncrewed vehicles tend to be a little smaller – in many cases small enough even to fit multiple vehicles in (you guessed it!) a container. That's where we come in, of course. So we've thought a lot about container solutions to maximize transport feasibility for autonomous vehicles – saving time, costing less, with maximum safety for the vehicular cargo and those involved with its transport.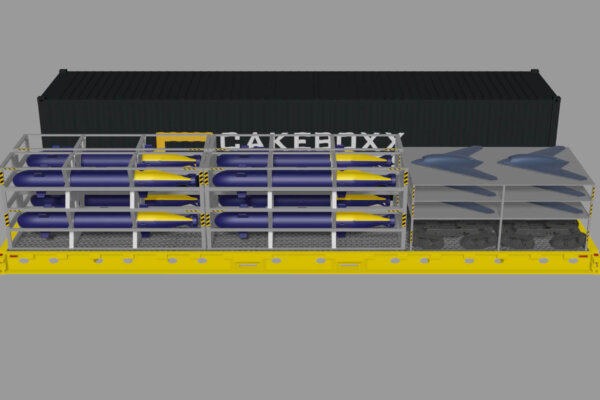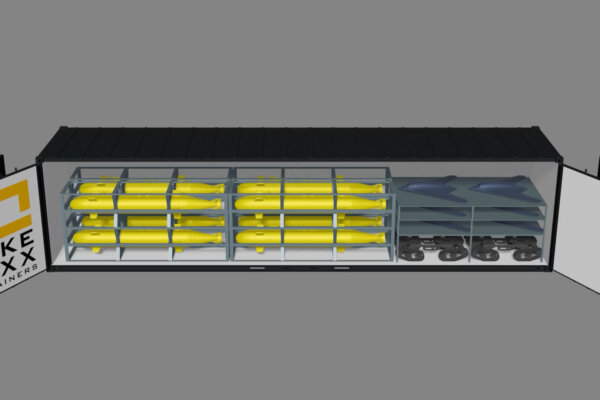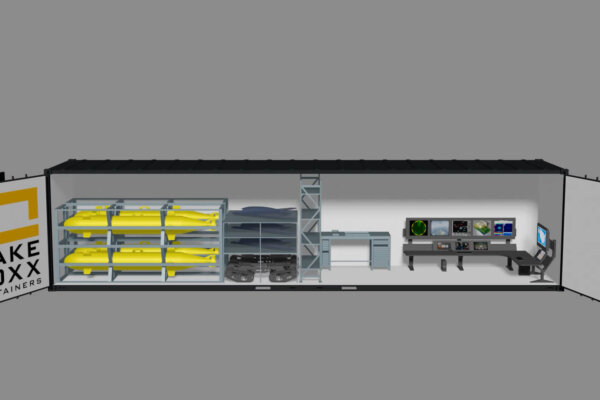 The defense industries are thinking about mixed robot teams, and we are too. We've thought about the ways different UAV, UUV and UGV cargos might ship together effectively with different container solutions.
Check out the video below to learn more: