CakeBoxx Technologies is accompanying Hyster®, a leading global provider of lift truck equipment, for a month-long barge journey on the River Rhine. Along the journey, the barge is making stops to demonstrate Hyster® equipment to transportation industry operators. Along with the Hyster® machinery, two CakeBoxx 20' hi-cube containers will also be featured on the barge, safely and securely hosting specialized Hyster® handling equipment inside.
Hyster Europe, the organizers of the tour have coordinated a schedule of stops at selected inland terminals along the Rhine to conduct these demonstrations of their industry-leading equipment. Along with the unique, two-piece CakeBoxx containers to house and protect Hyster® equipment during the journey, several other key Hyster® suppliers and partners will also be featured throughout the cruise. Find out more about the tour from Hyster's dedicated page here.
CakeBoxx Technologies' Marketing and Communications lead Stuart Clark said,
"We're really excited to tour the Rhine with Hyster, particularly with the tour's focus on innovation, efficiency and practicality. CakeBoxx containers are a problem-solving, disruptive technology in the transport and logistics markets. The best way to convey this this is by demonstrating them, so they can be seen in person. In addition to being handled and moved by Hyster equipment, the lids of the two CakeBoxx 20s will be operated in the 'unveiling' of cargos on the decks.  It's going to be quite a spectacle! We can't say too much more about it until the event begins, but we're certain this will be a very enjoyable and interesting opportunity for all to see."
Hyster Europe Industry Manager Mark Nailer commented,
'With our shared mission to create innovative solutions to customer challenges that deliver real value back to the market, CakeBoxx Technologies was an obvious partner for Hyster on the tour. We have many synergies in our business models but the customer centric approach and desire to give the customer an alternative from the standard off the shelf offerings were strong factors in our decision to bring CakeBoxx Technologies on board.'
Along the tour, the barge will stop for demonstrations at various locations including Lauterbourg (Strasbourg), France on 21st June, Birsfelden (Basel), Switzerland on 26th June and Wesel, Germany on 9th July for further events.
Follow The Rhine Tour
Updates from the Hyster® Rhine Tour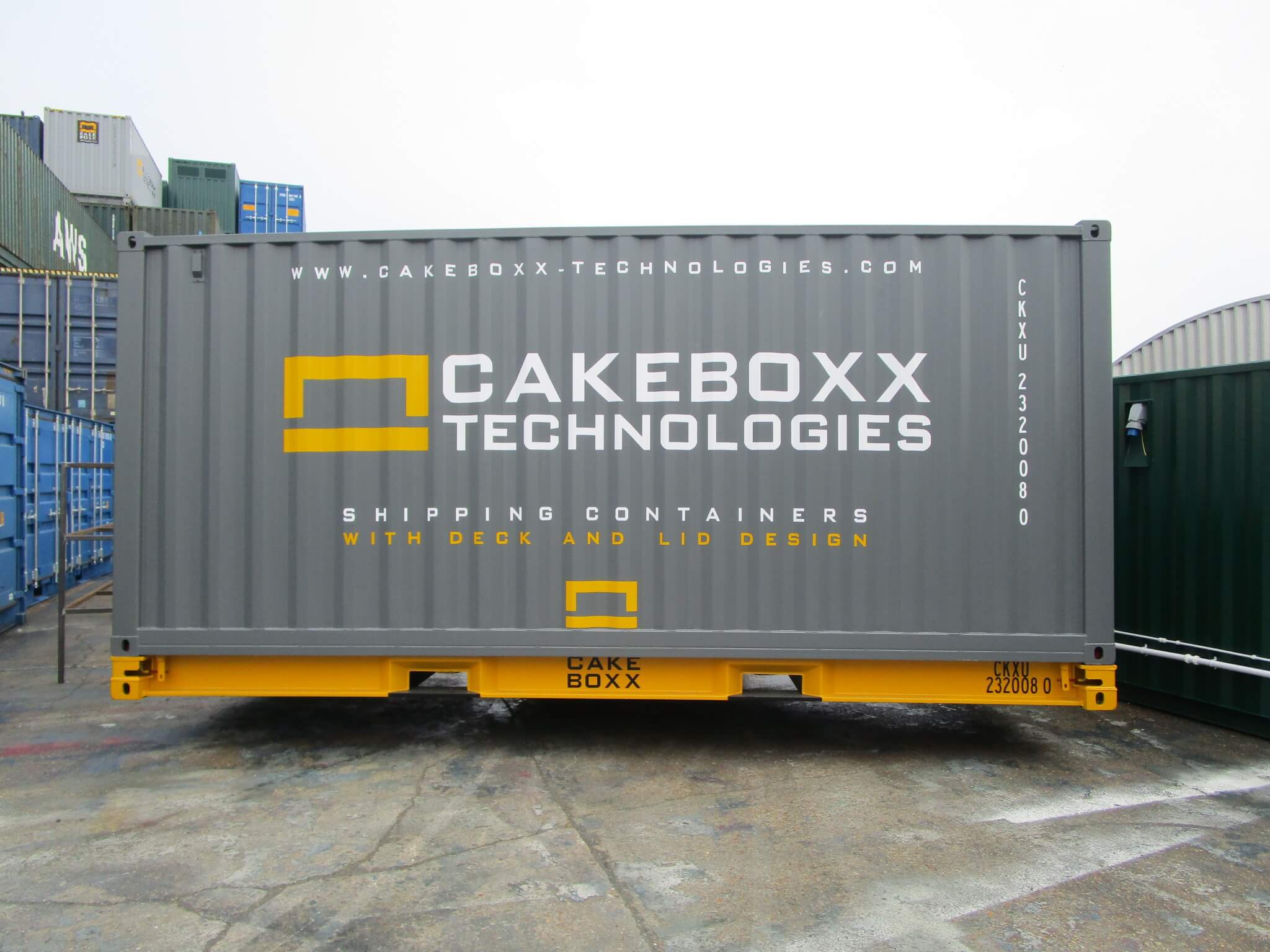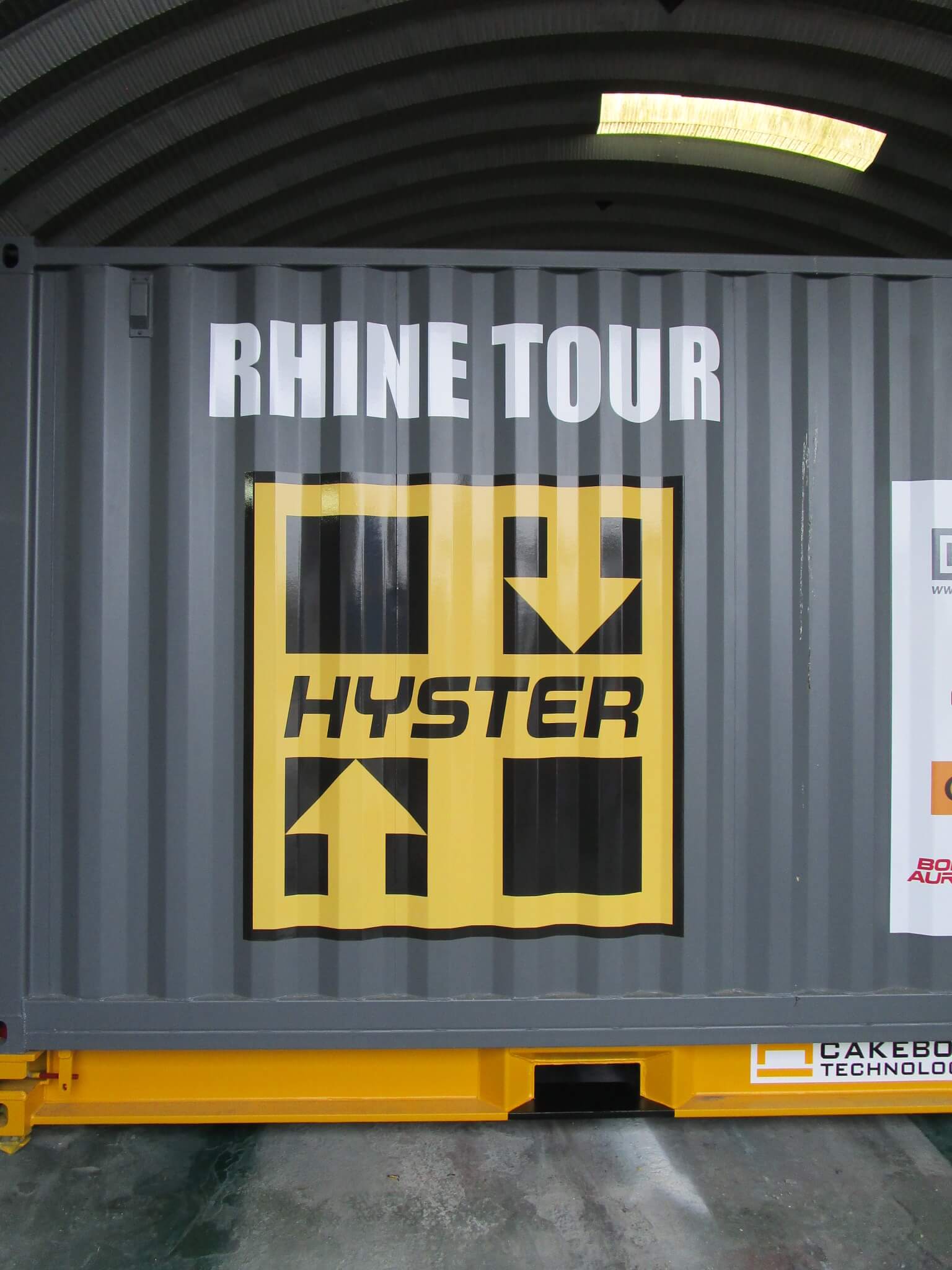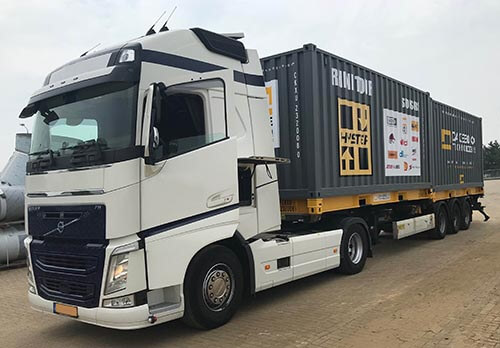 1st June 2018
Containers Arrive in Holland
The two 20′ hi-cube containers arrive in the Netherlands, freshly painted with special decals for the Hyster® Rhine Tour.
21st June 2018
Lauterbourg Demo
The barge makes its stop at Lauterbourg, France for the first terminal demo.  The CakeBoxx containers get an excellent demonstration with the Hyster equipment, and the crowds get to see the containers operated up close for the first time.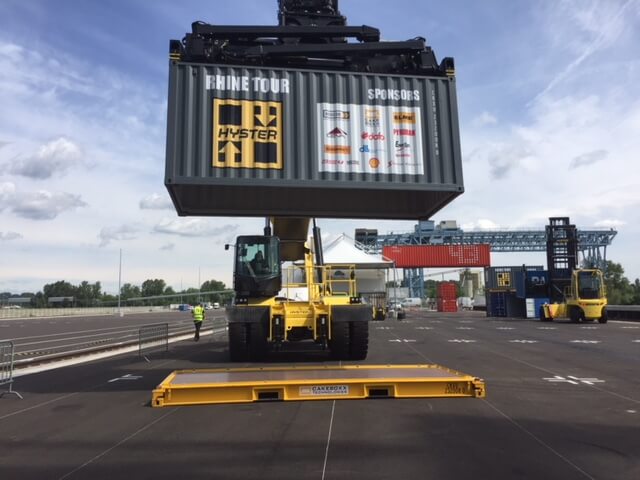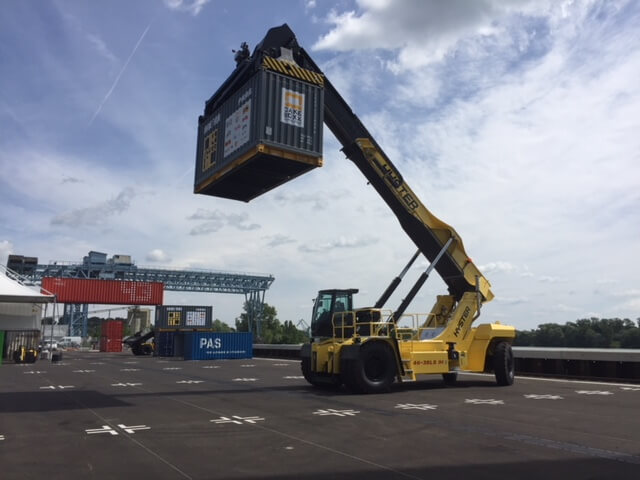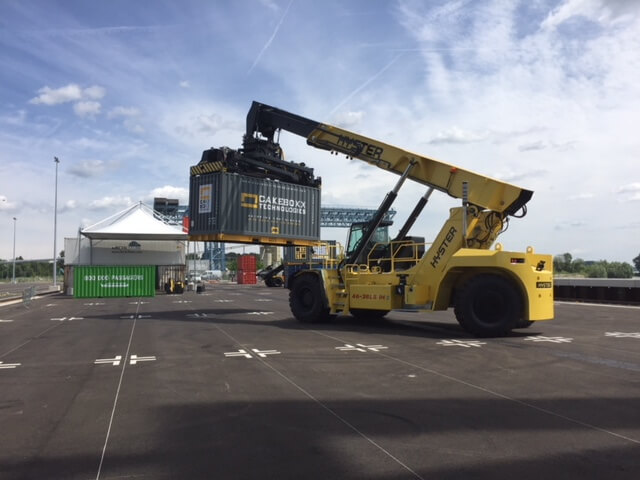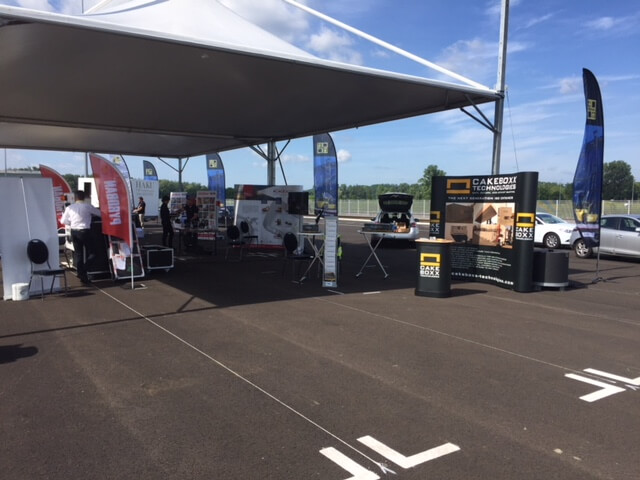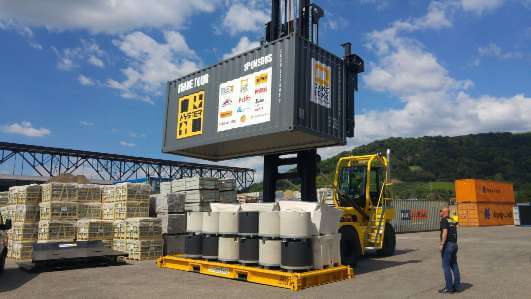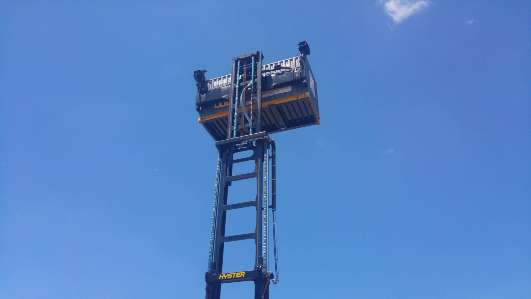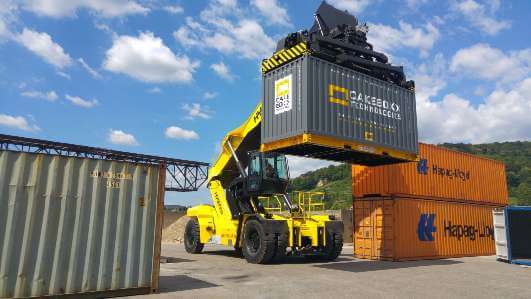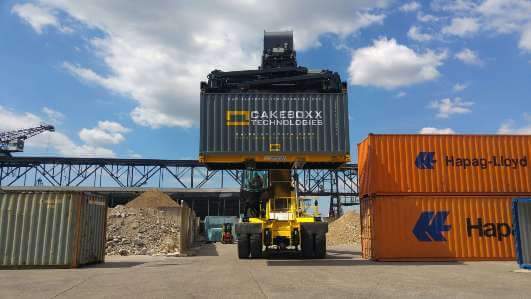 26th June 2018
Birsfelden Demo
Birsterminal, Basel in Switzerland hosts this stop, where the CakeBoxx Containers, Hyster and other equipment get an even more close-up demo to the crowds in Birsfelden on a fantastic sunny day!