Mailing List Signup
Contact CakeBoxx Technologies
Regenerative Aquaculture Platforms
CakeBoxx Expands Modular Platform Solutions into New Markets with Groundbreaking Regenerative Aquaculture Platforms that Deliver Sustainable, Optimized Food Supply Chains
CakeBoxx Technologies' game-changing modular platform technology, which is unlocking value for the wind energy, steel, defense, aerospace, and specialty manufacturing markets, is now being adopted by the regenerative agriculture and aquaculture industries to support global food sustainability
CakeBoxx Technologies is proud to announce build completion of the first eight modular 60 ft x 12 ft x 3 ft "GEN2 Raceway" platforms. These were designed and architected by CakeBoxx with Royal Caridea, LLC, a U.S. company focused on delivering repeatable, scalable, resource-conservative, and sustainable seafood farming.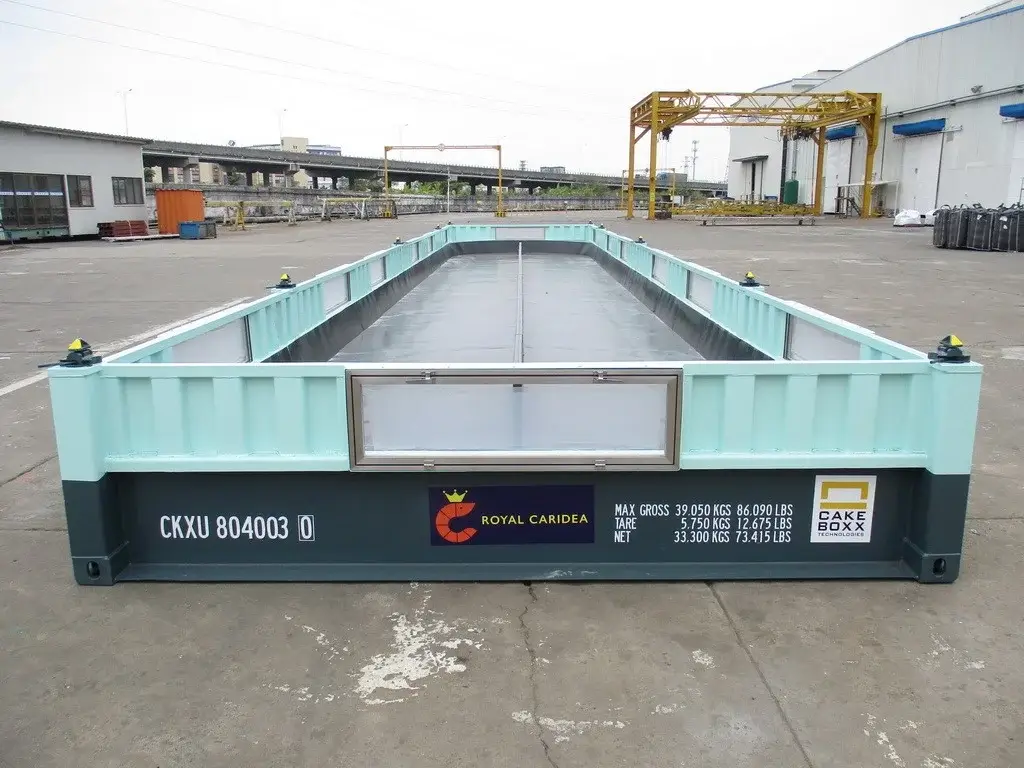 A GEN2 "Raceway" Platform
Royal Caridea's GEN2 Raceway system is a breakthrough biotechnology innovation enabling localized, sustainable, fresh, and nutritious food production at scale. The food system units are mobile, modular, and vertically stackable. Designed as assemblies of eight or more units that lock together with CakeBoxx-specialized engineered systems technology, the CakeBoxx trademarked platforms are known as 'Raceways' due to their elliptical interior design. Each hosts a closely controlled, circulating, living aquatic environment that enables and supports the growth cycle of healthy and nutritious farmed seafood in a self-contained ecosystem. In the Royal Caridea application, this translates to beautiful, high-quality, and fresh shrimp.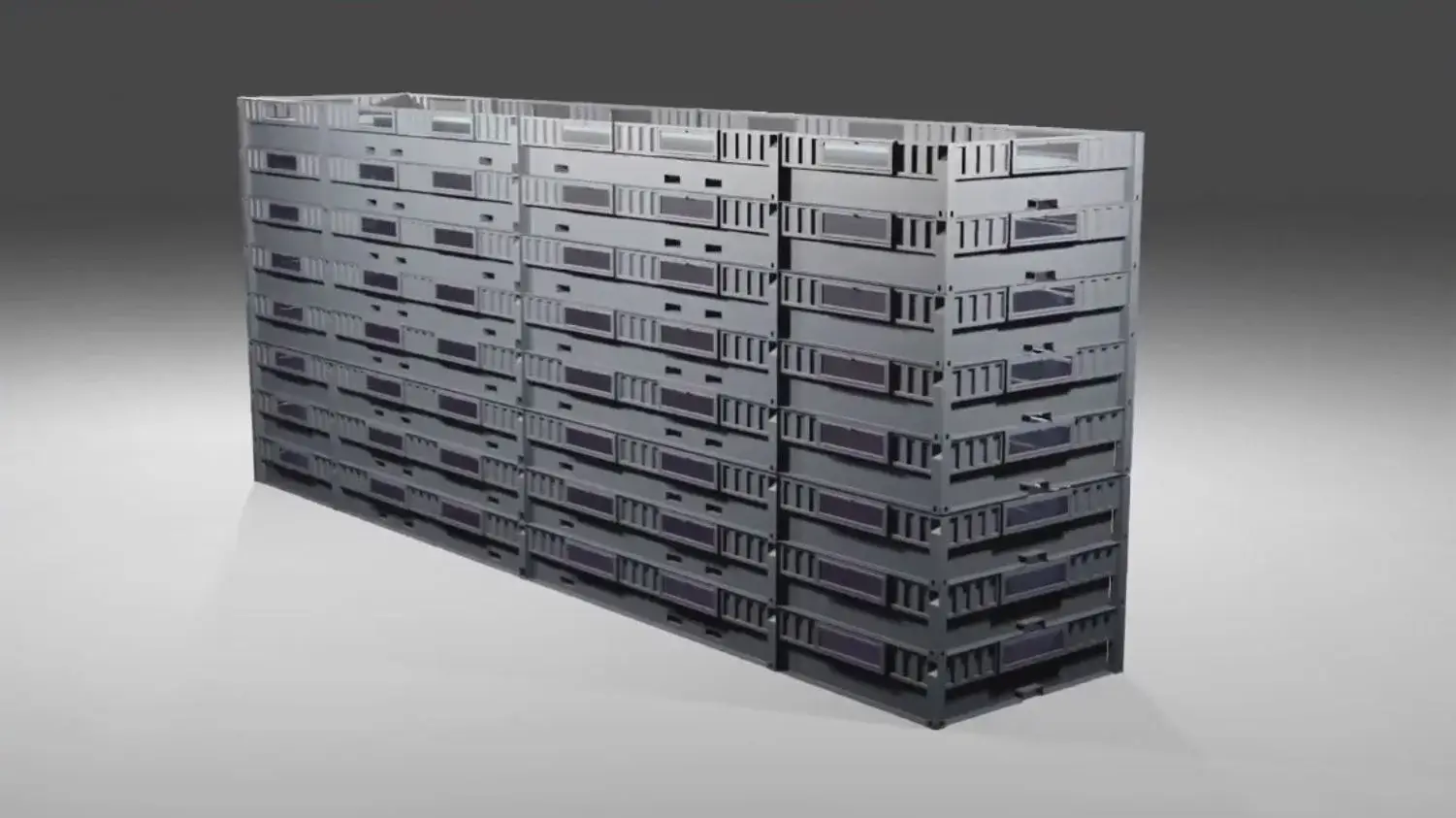 Eight stacked GEN2 "Raceway" Platforms
This climate-smart regenerative system minimizes operational space needed while maximizing repeatably farmed resilient and delicious food output. It represents a transformational improvement in efficiency, scalability, and self-sustainability versus current aquaculture farming methods, which do not involve a controllable and repeatable environment. In addition, this delivers far more predictable yields at a much lower cost – a trailblazing technology for economic viability.
Crucially, the GEN2 Raceway system is a huge step forward for sustainable food production and the growth of regenerative agriculture. It is, in effect, a new, ongoing source of locally produced, fresh, and nutritious seafood for population centers around the globe, ranging from third-world remote locations to wealthy urban areas.
"CakeBoxx Technologies has become a world leader in sustainable, optimized supply chains for high-value, high-consequence cargo. We design, architect, and build comprehensive supply chain solutions that reduce risk, improve profitability and deliver sustainability targets, so this project was a natural fit for us," said Daine Eisold, CEO of CakeBoxx Technologies…
"even better, it's helping solve one of the world's most important challenges: delivering an ongoing, sustainable supply of fresh, nutritious food that doesn't require long and costly transportation from foreign destinations. Food can be grown locally, anywhere in the world."
Read the Full Press Release