Why does the logistics industry need two-piece reefer containers?
From time to time we get some very insightful comments from our subscribers and followers across social media. We recently received this comment about our new ThermoBoxx™ line of reefer containers and I'd like to share my reply with you as it addresses important trends in our industry: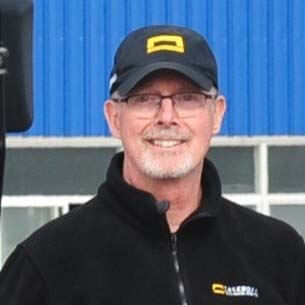 Daine Eisold
President & CEO, CakeBoxx Technologies
"What on earth could require refrigeration and also be heavy, oddly shaped or sensitive to damage, such that it needs to be loaded into a reefer? Maybe you can give us some clues as to what inspired the idea of a 20′ (let alone 40′ hi-cube) reefer with this attribute."
It's a great question I really appreciate being asked as it addresses many of the same questions we considered prior to designing the new ThermoBoxx reefer containers. The new 20' and 40' ThermoBoxx containers we just launched are really a derivative of the 40' hi-cube 12' wide reefer we built for a specific Department of Defense customer. The payload for this container was as exactly as described above in the question, only with a few more adjectives: heavy, oddly shaped, very sensitive to damage, temperature-sensitive, mission-critical, security-sensitive and extremely valuable.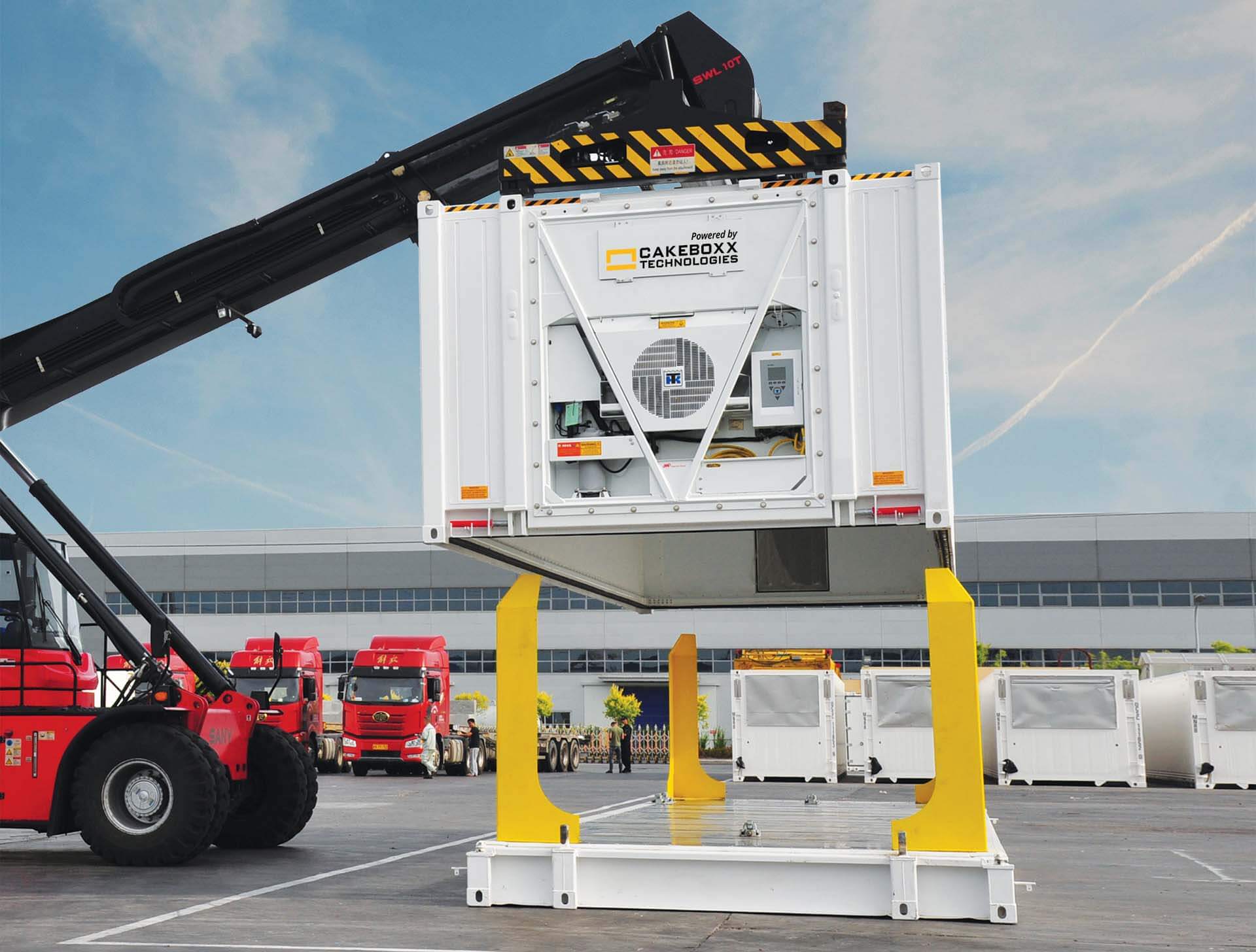 40′ hi-cube 12′ wide reefer
As you may expect, I cannot disclose the exact cargo we designed these over-wide reefers for, but safe to say they are defense products, there is a requirement to transport them and there are no other container products available to serve this market. So, we built it!
During the design process we discovered that there are a multitude of transportation requirements for this type of cargo that are not being well served by standard reefer container products. This naturally led us to design the 20' and 40' standard ThermoBoxx reefers.
This is a developing trend.  As global technology export and import markets are expanding rapidly there are a lot more of these types of products than one might think.  High-value, high-tech cargos in the defense, aeronautics, medical, composites and electronics markets, for example, must be kept at a specified temperature range during transport. These products are not defined by the footprint of a pallet.  They can be large, cumbersome, subject to damage and must be handled with great care.
Shipping these goods by container is the way to go – if you can do it. It's ideal for cost control and cargo velocity but getting this type of cargo through container doors can border on impossible – and in so many cases it leads to some sort of cargo damage and then those dreaded words: 'supply chain disruption'.
Shippers put a lot of time, energy and money into protecting their cargo – cargo integrity is everything.  Physical protection goals are most often addressed with crates and dunnage – but crates make your cargo bigger.  What if you could ship your equipment assemblies in bigger assemblies, with smaller crating?  How much time and money could you save if you could do less break down prior to shipment, and less reassembly at destination?  What if you could ship on bigger pallets, and load and unload them faster? What if the container was the crate?
We know there is an evolution to every process. For dry or temperature sensitive cargo, putting a $10m piece of critical equipment into a $3k container is starting to look a bit less like a good idea.  What seemed like a good value proposition for the transportation budget is looking more like a poor tradeoff to the efficiency planners, loss risk managers, operators and end-users.
We designed the 20' and 40′ ThermoBoxx containers to let you know what can be done to ship the high-value cargos you currently struggle with. It's just one example of what's possible. We can and have built our two-piece dry and reefer containers in many different dimensions, for many different cargos. They are all CSC certified and can be carried on container vessels, railways and over the road – offering the best transport economy and speed with the comfort of shipping your high-value goods in a completely enclosed, safe, secure and efficient container. If you have ideas for a container design to transport your products, or you're struggling to ship in regular containers, please let us know. We'll show you what CakeBoxx Technologies can do for you.
Thanks for reading,
Daine
"Put a lid on it!"
Stay tuned at www.cakeboxx-technologies.com/blog or by subscribing to our Mailing List for all the latest CakeBoxx news, as well as opportunities to view demonstrations of CakeBoxx products such as ThermoBoxx™