CakeBoxx Turns Ten!
This year CakeBoxx Technologies is celebrating its 10th birthday. We first opened our doors on January 7 2011 and it's been an extremely exciting decade since that day.
The last ten years have been full of interesting challenges – from fantastic new customers, exciting product development and expansion into multiple global markets, while concurrently building a passionate and dedicated team of CakeBoxxers across three different continents.
We've had the chance to travel the globe and learn about the ways our CakeBoxx design and solution-based service can benefit organizations in ways we could never have imagined at the start.
The CakeBoxx concept was originally envisioned by our great friend, the truly visionary and pragmatic engineer Mr Garry Whyte, who sadly passed away in 2018. Here's Garry explaining its origins:
After an obligatory slice of birthday cake (delivered in a slightly smaller cake box than we're used to!), we took a trip down memory lane and put a timeline together of key milestones in our journey so far: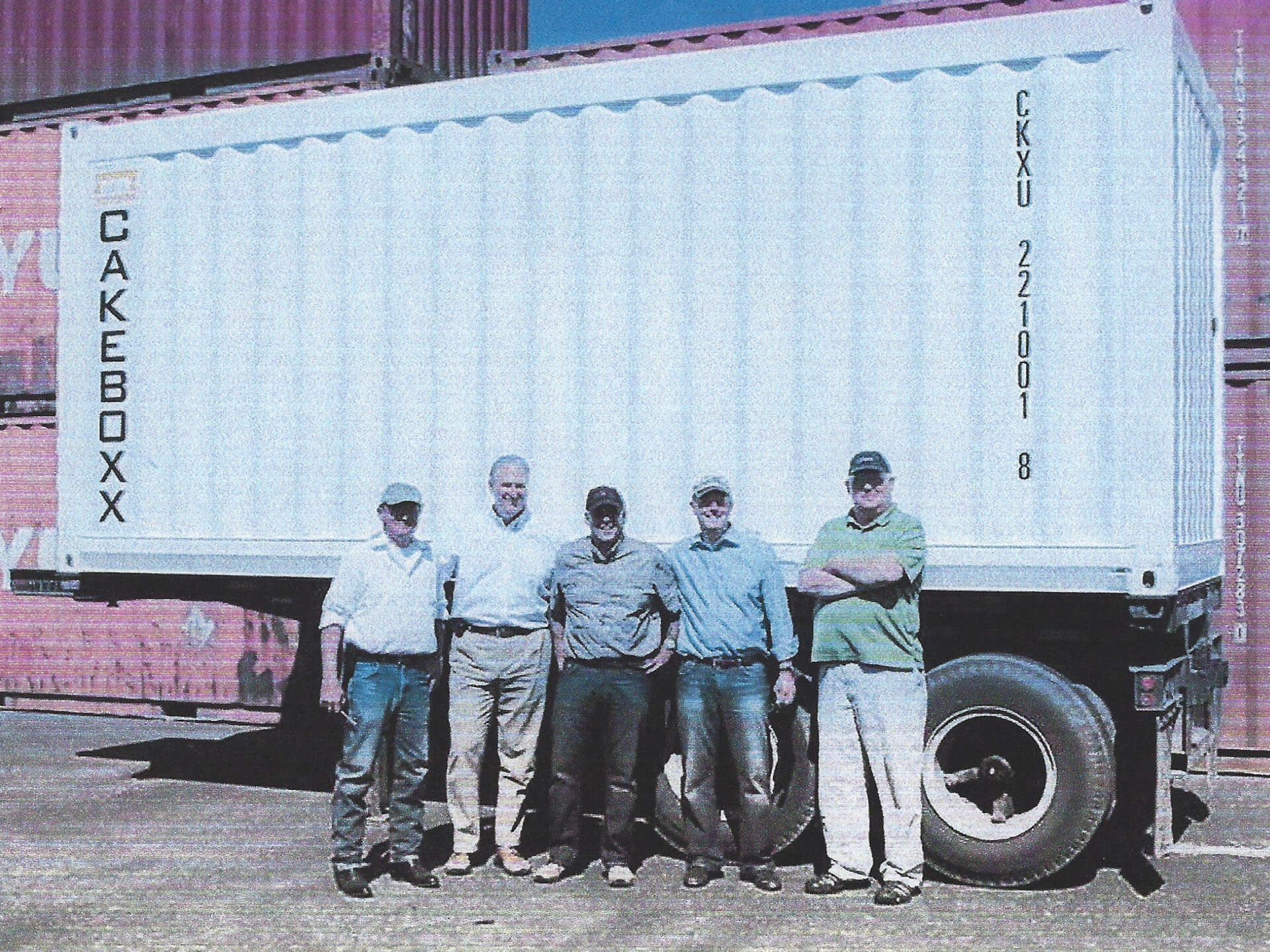 Original CakeBoxx Technologies team – (Left to Right) Burk Daggett, Deak Childress, Scott Lyman, Daine Eisold, Garry Whyte
January 2011
CakeBoxx Technologies is born
CakeBoxx Technologies opens its doors for the very first time and we get to work on designing our first prototype.
March 2011
Design complete for CakeBoxx v1.0
The drawings are completed and approved for the very first CakeBoxx Technologies 'two-piece' container!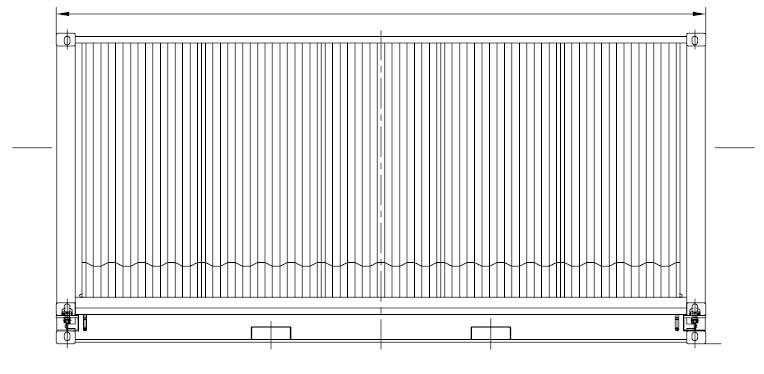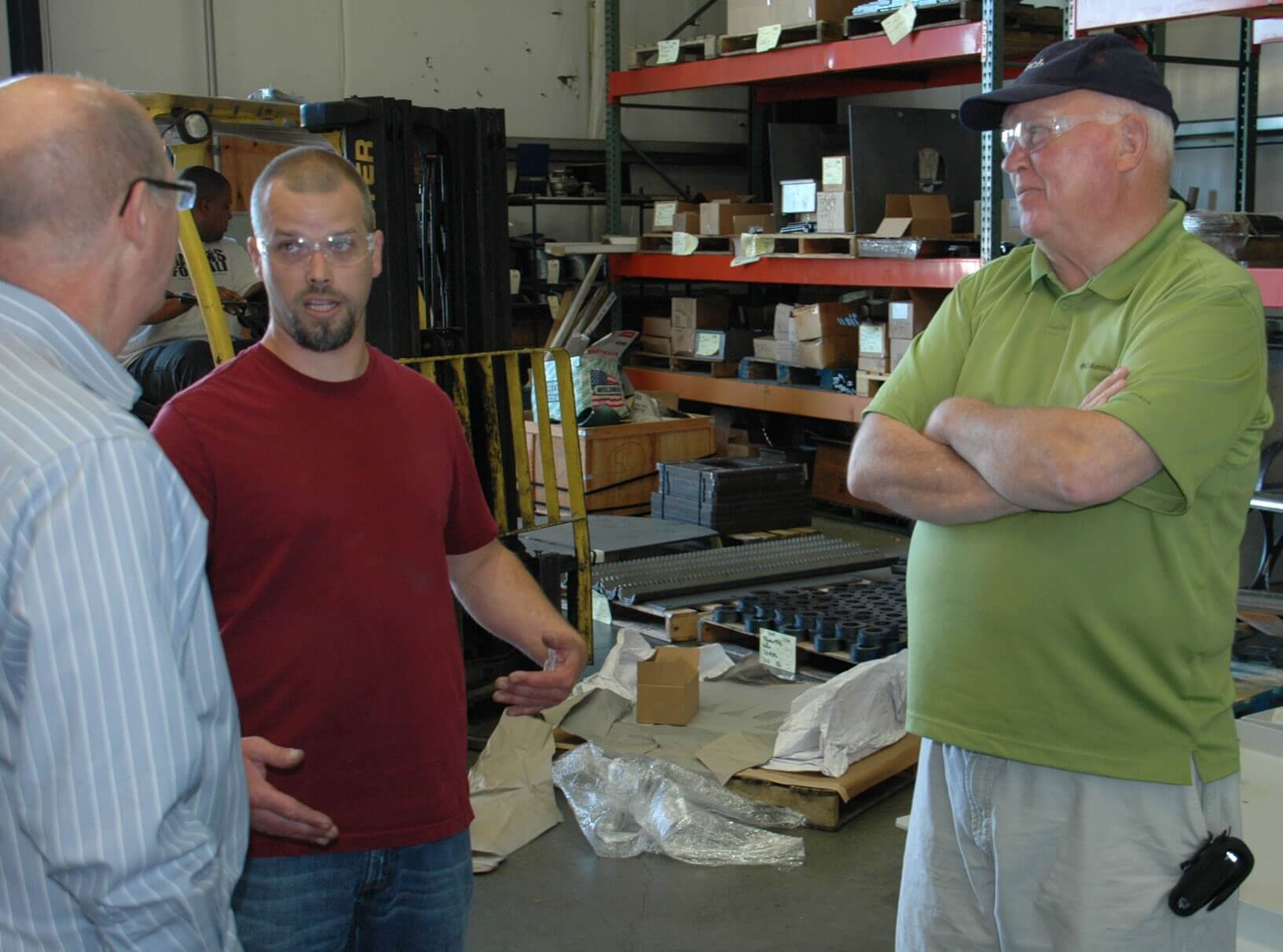 June 2011
Production plan for first CakeBoxx is launched
The wheels are set in motion for production of our original CakeBoxx model with the launch of a production plan.
January 2012
First CakeBoxx rolls off the line
We see what was once just an idea, truly come to life with the very first CakeBoxx Technologies shipping container completing production and rolling off the line.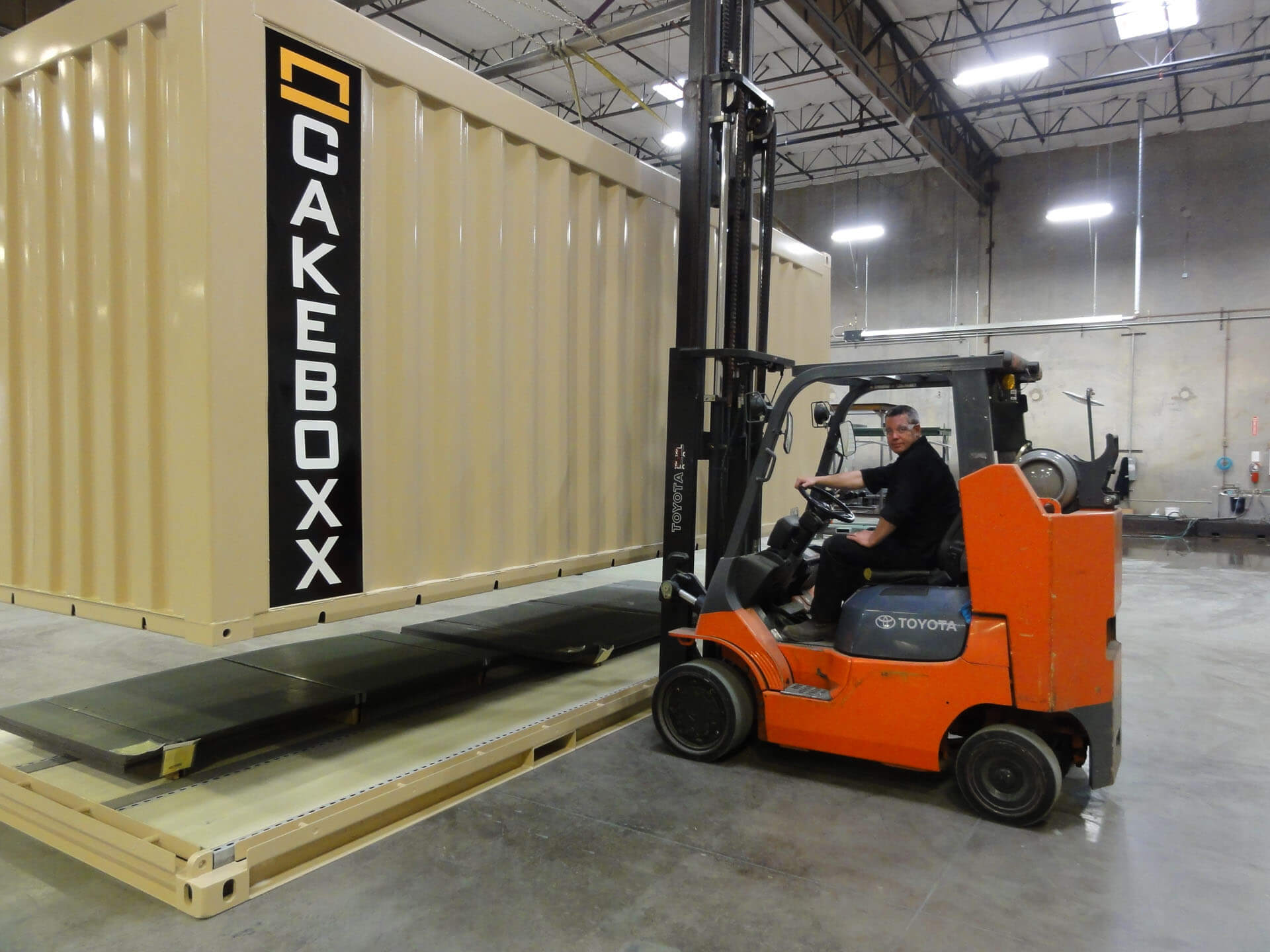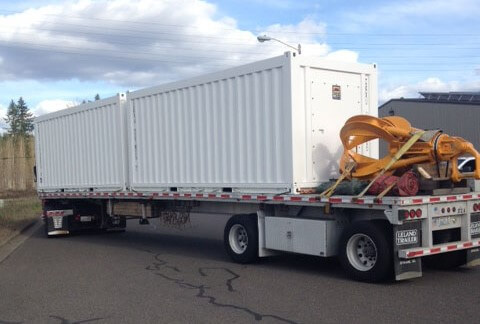 The final two 'Battelle Boxx' containers are readied for shipment
September 2012
First customer
We sign our first customer, Battelle Memorial Institute, who order a batch of 20′ CakeBoxx containers.
June 2014
European Office opens
CakeBoxx Technologies opens a Europe office in Canterbury, UK, headed up by Chris Clark.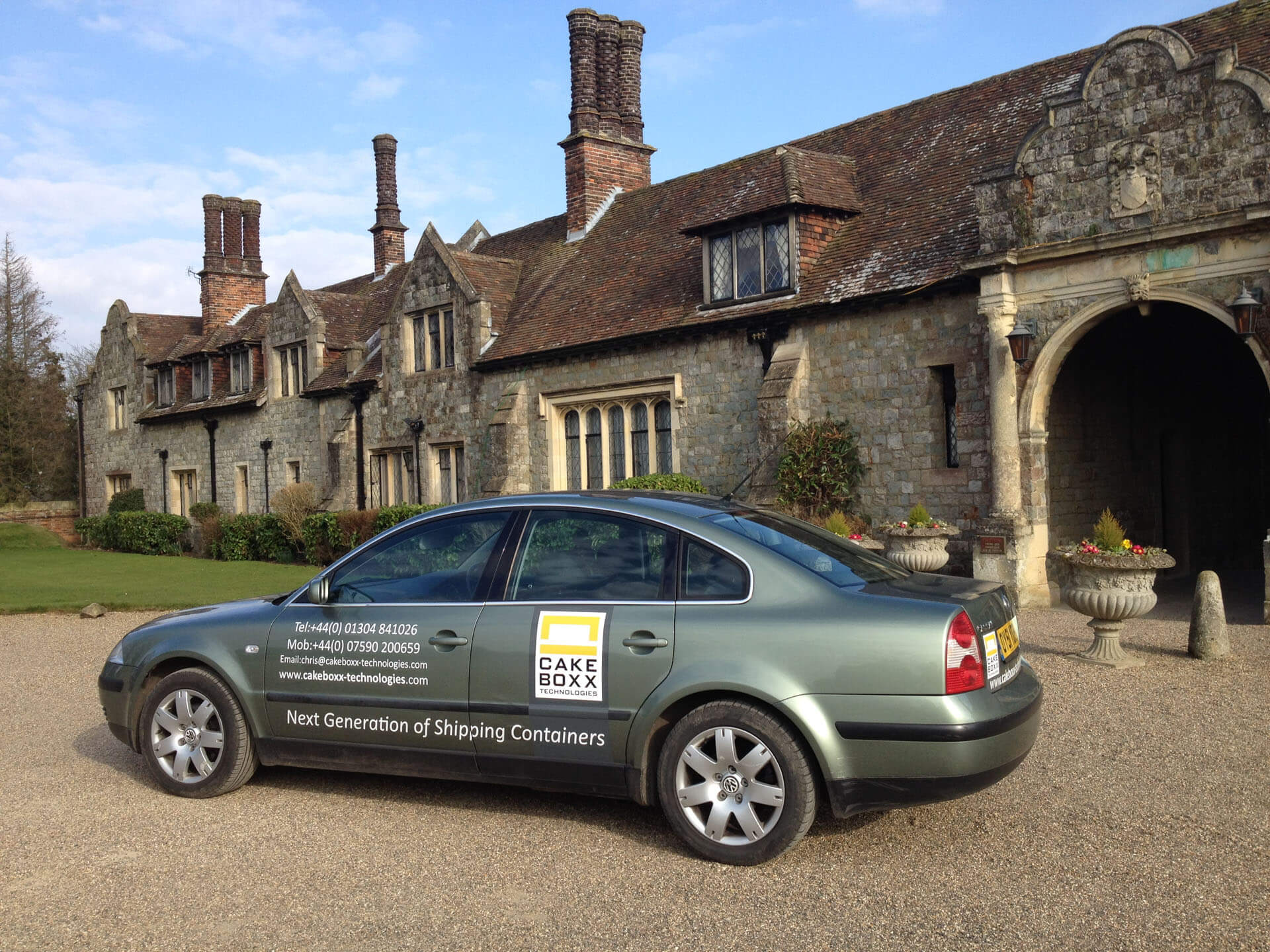 The car affectionately nicknamed 'BoxxMobile' by the UK based team, originally used by our SVP Chris Clark and the UK based CakeBoxx team to spread the word about CakeBoxx across Europe at shows and other events.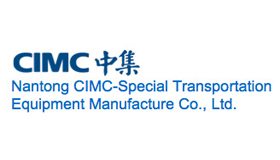 October 2014
Partnership initiated with CIMC Nantong
We announce our partnership with Nantong CIMC Special Transportation Equipment Manufacture Co.,Ltd, part of the CIMC group – the largest shipping container manufacturer in the world.
October 2015
TrusDek™ released
TrusDek™, the ultra-strong technology that we use to build most CakeBoxx decks is introduced on new models – seeing the introduction of the super-tough but easily operated Vertical Locking System and the Perimeter Tie-down System (PTS™) of customer-defined lashing points.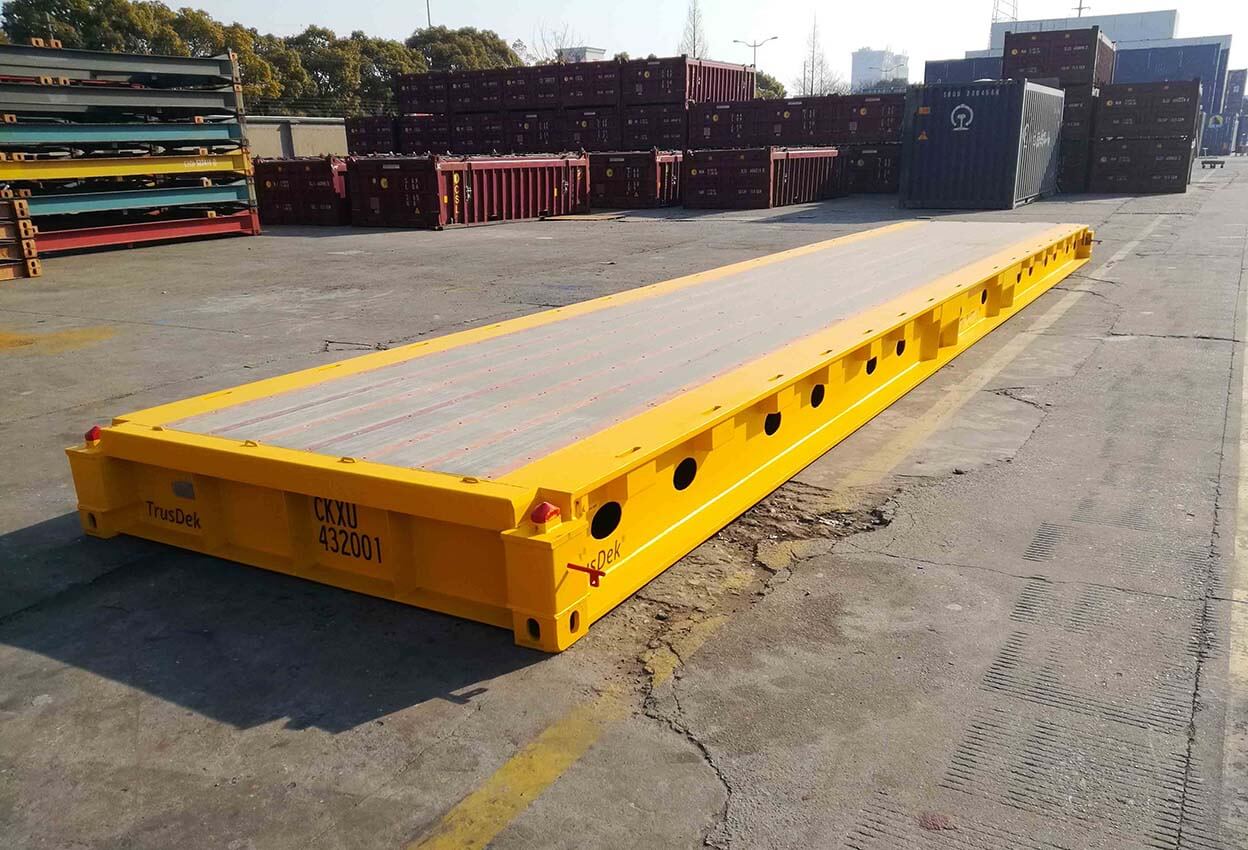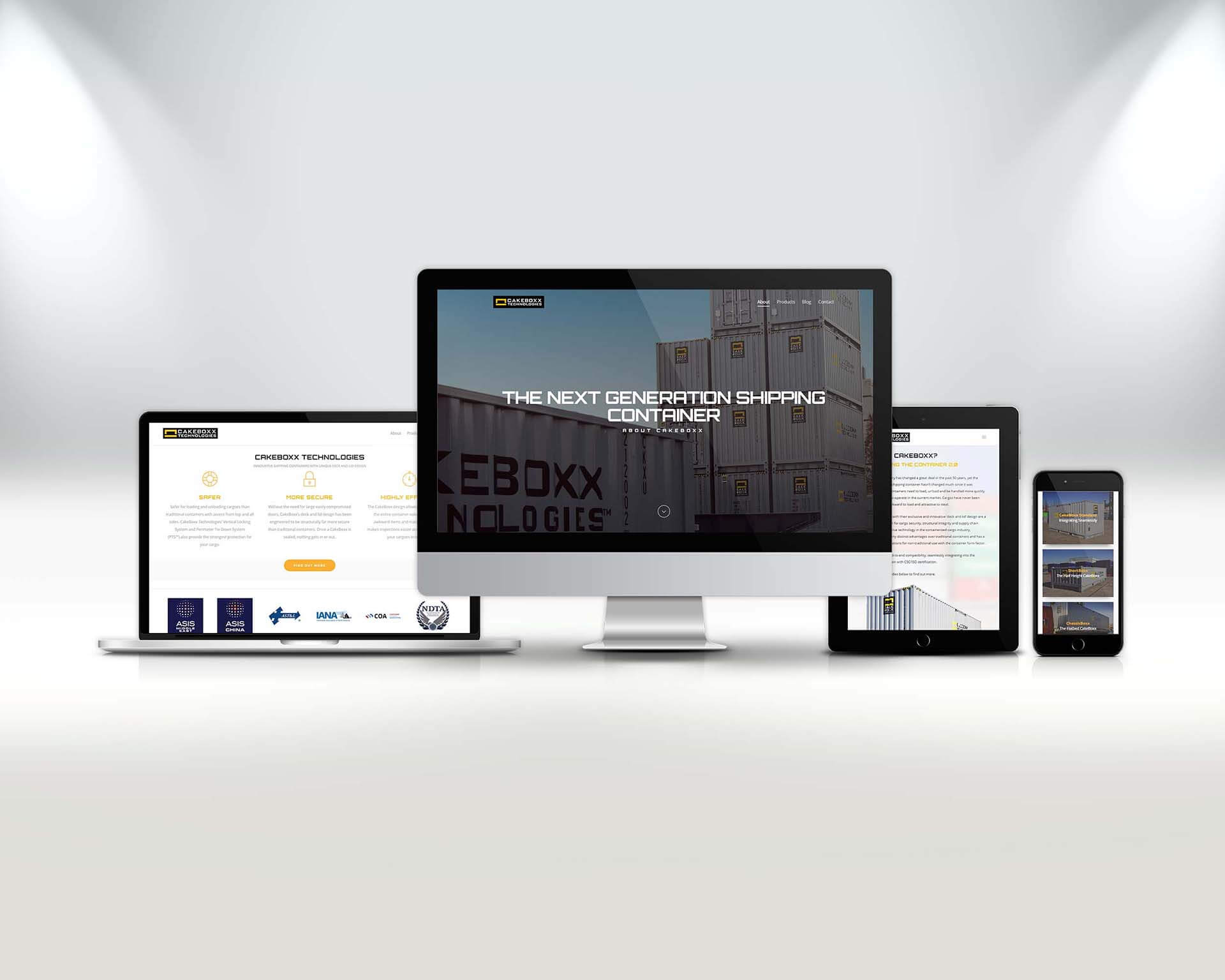 Our new and improved website launches, introducing a formalized range of standard CakeBoxx products and revolutionizing the way customers are able to easily view and inquire about CakeBoxx Standard containers, ShortBoxx half-height containers and complete custom solutions.
November 2016
The 53′ 'game changer'
CakeBoxx Technologies and ATS International announce the introduction of a 53' WTP CakeBoxx container, described as a 'game changer' for the US domestic cargo market in providing a container-based alternative for the shipment of break bulk cargo. The container is affectionally dubbed 'the Breakbulk box'.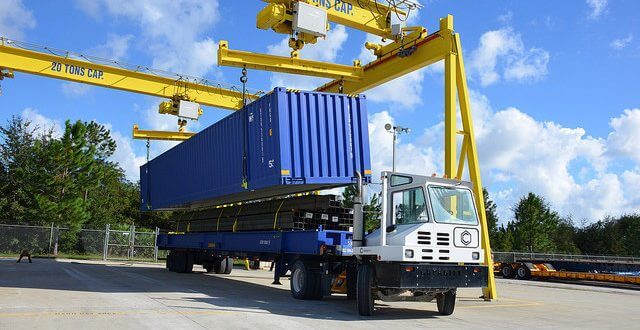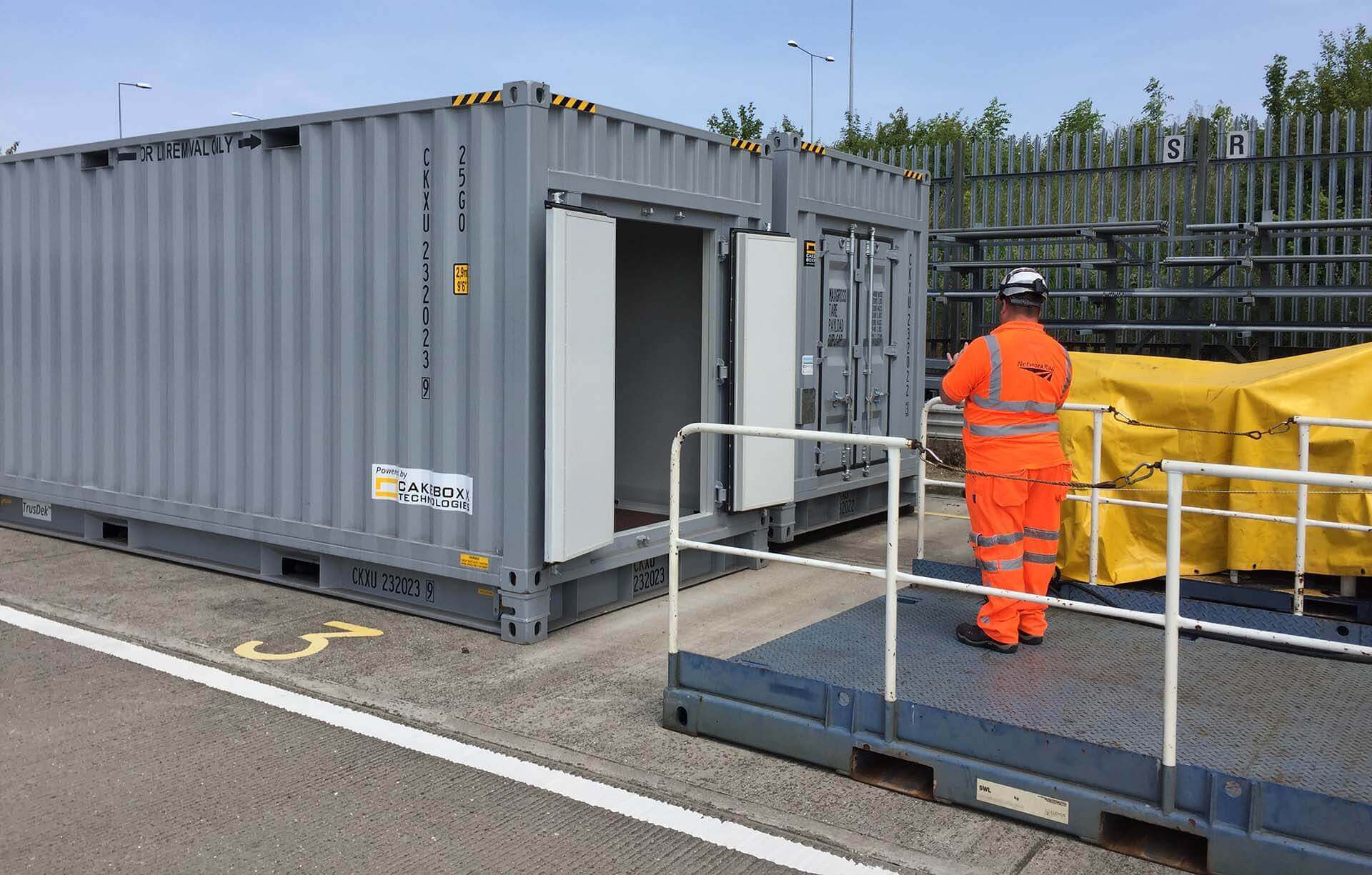 June 2017
CakeBoxx rails ahead
The 53' WTP CakeBoxx is approved by the Intermodal Operations Committee of the Association of American Railroads (AAR) for use on rail networks throughout North America. In the same month, CakeBoxx Technologies supplies containers to the UK's rail infrastructure operator Network Rail.
September 2017
Containerizing Break Bulk
A brand new 45' CakeBoxx model is introduced and displayed at the at IANA Intermodal Expo and Breakbulk Americas trade shows. Along with the aforementioned 53' CakeBoxx, these two containers form the 'BreakBulkBoxx™' range, designed to containerize break bulk cargo with maximum container space.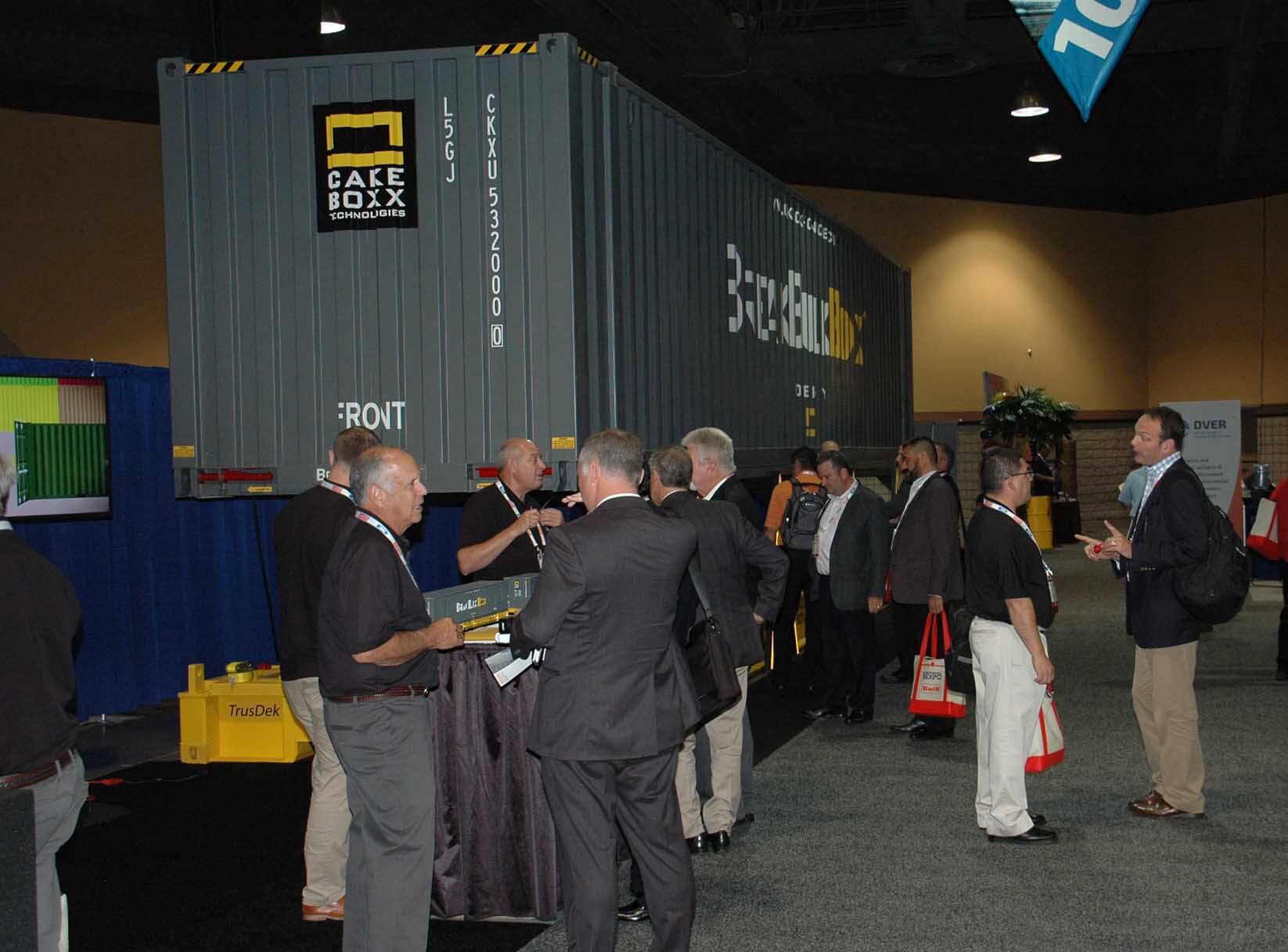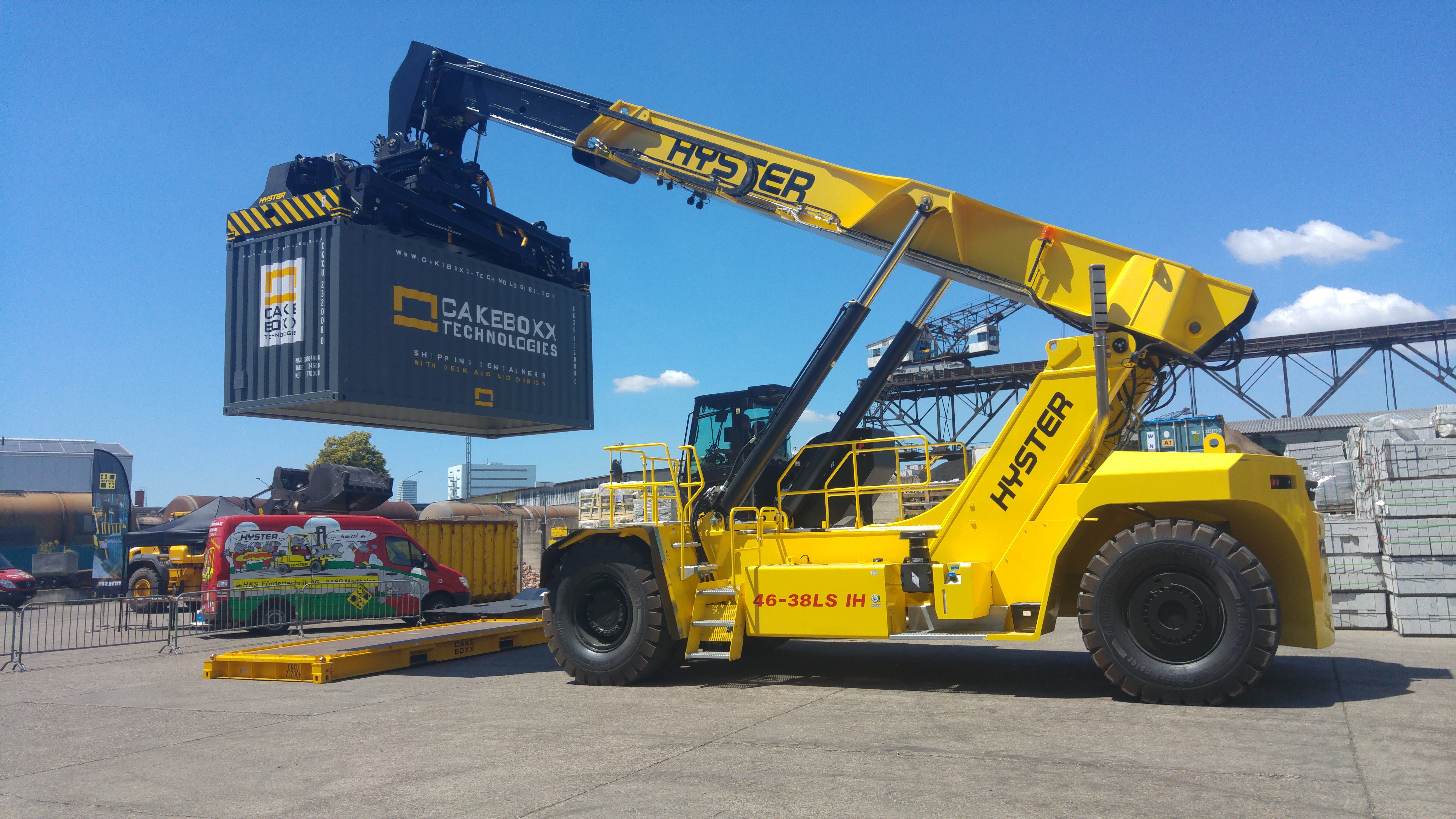 CakeBoxx containers are demonstrated at various locations across four countries in Europe as part of the 'Hyster Rhine Tour'.
June 2018
Anti-terrorism technology
CakeBoxx doorless container models are approved under the US Government's SAFETY Act as a Qualified Anti-Terrorism Technology, making them the only shipping containers in the global transportation industry with this designation.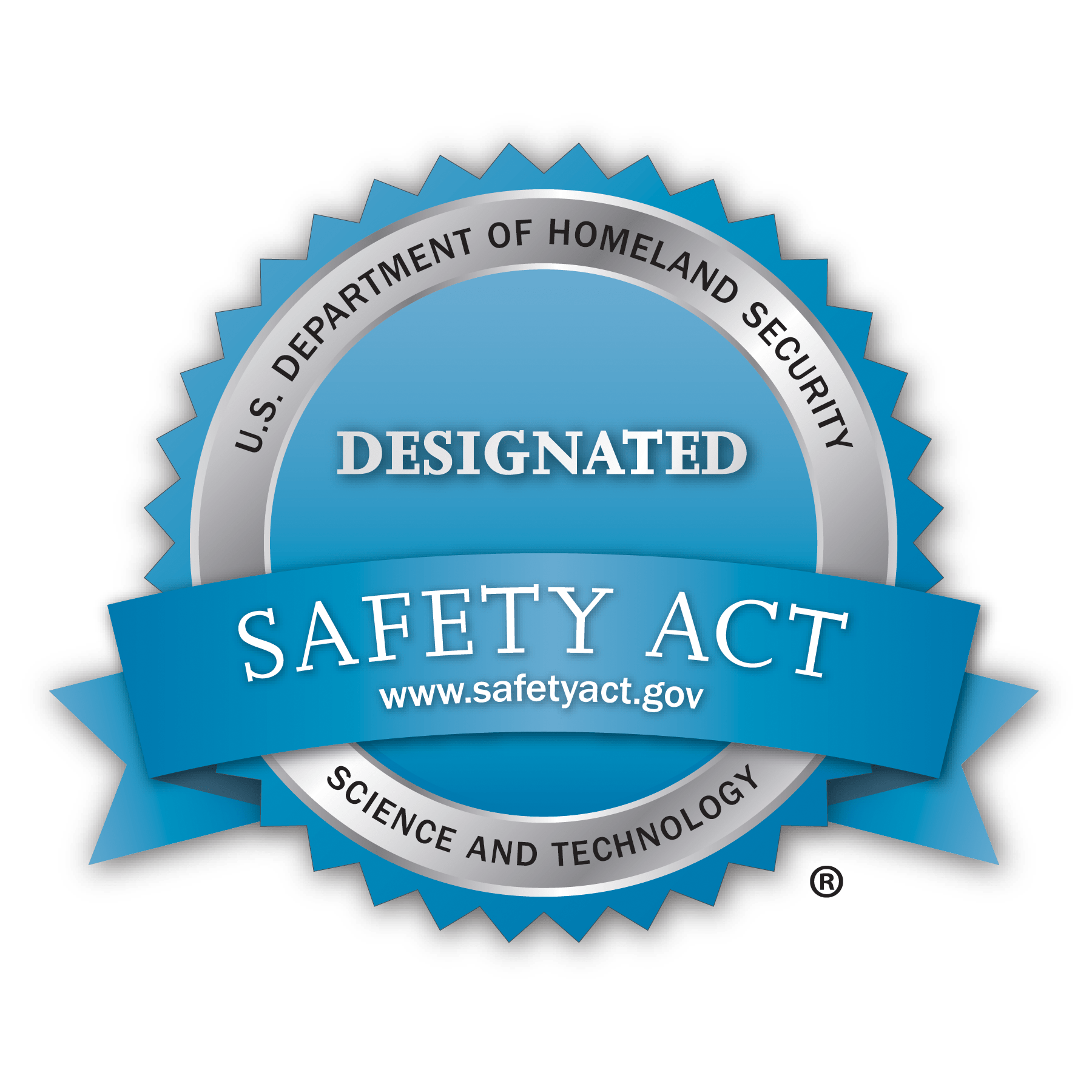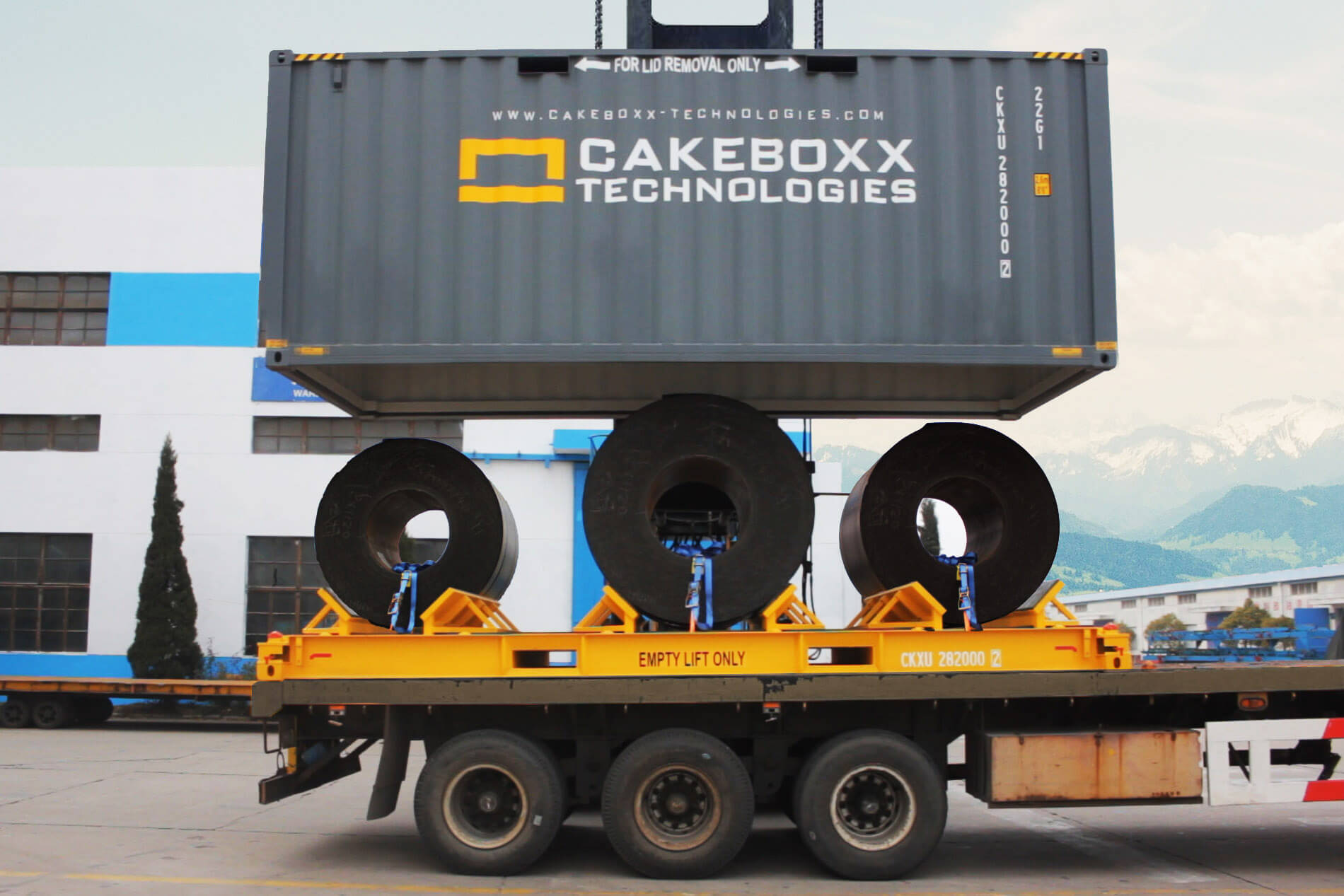 April 2019
CakeBoxx for coils
The 'CoilBoxx™' coil carrying CakeBoxx container launches, allowing shippers to easily containerize coils – bringing the convenience of CakeBoxx easy loading as well as its safety and security benefits to the coil transportation markets.
January 2020
CakeBoxx reefers
Following the development of two-piece reefer technology on a special project, CakeBoxx Technologies launches the 'ThermoBoxx™' line of refrigerated CakeBoxx containers in standard ISO 20' and 40' dimensions.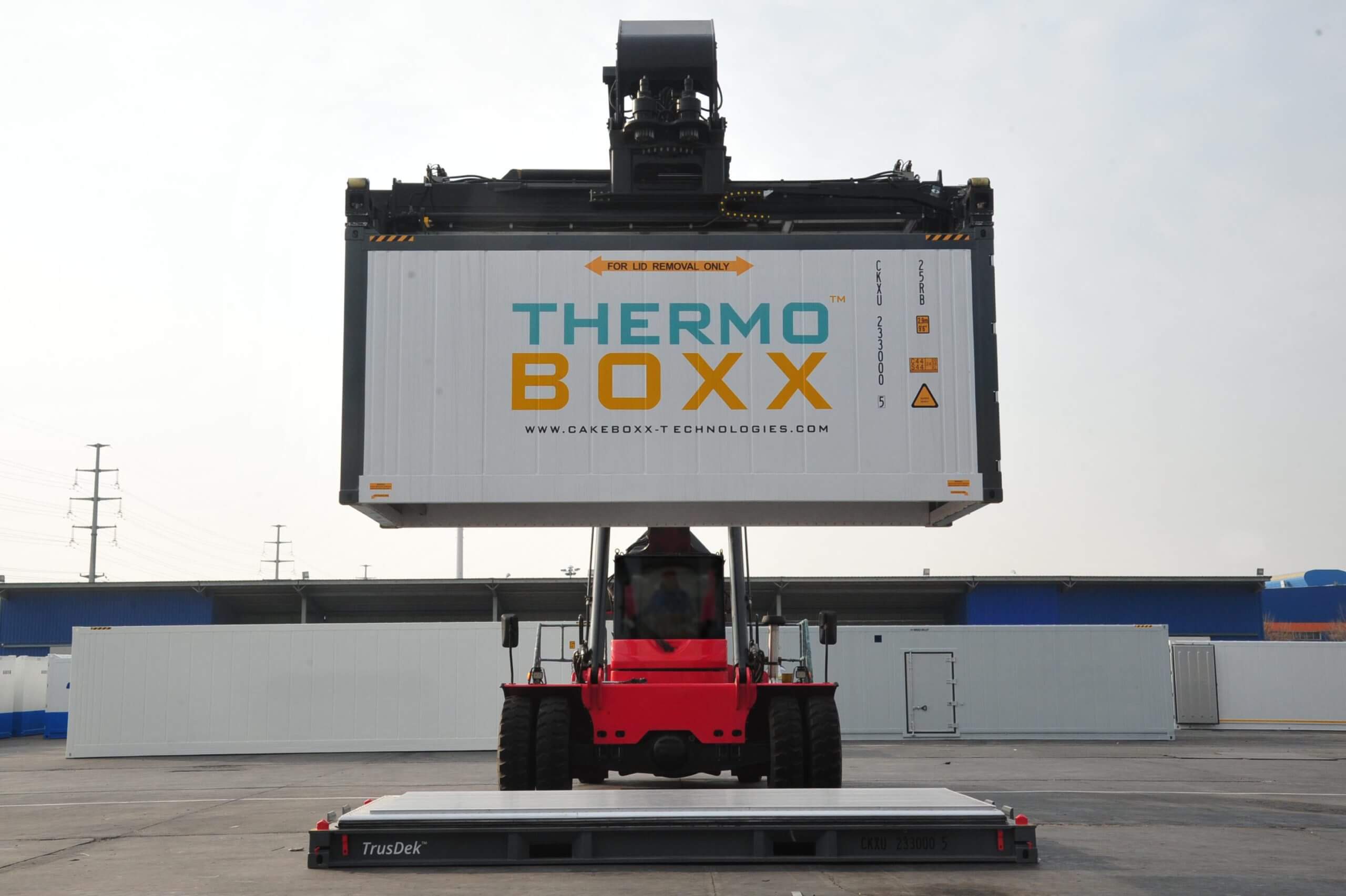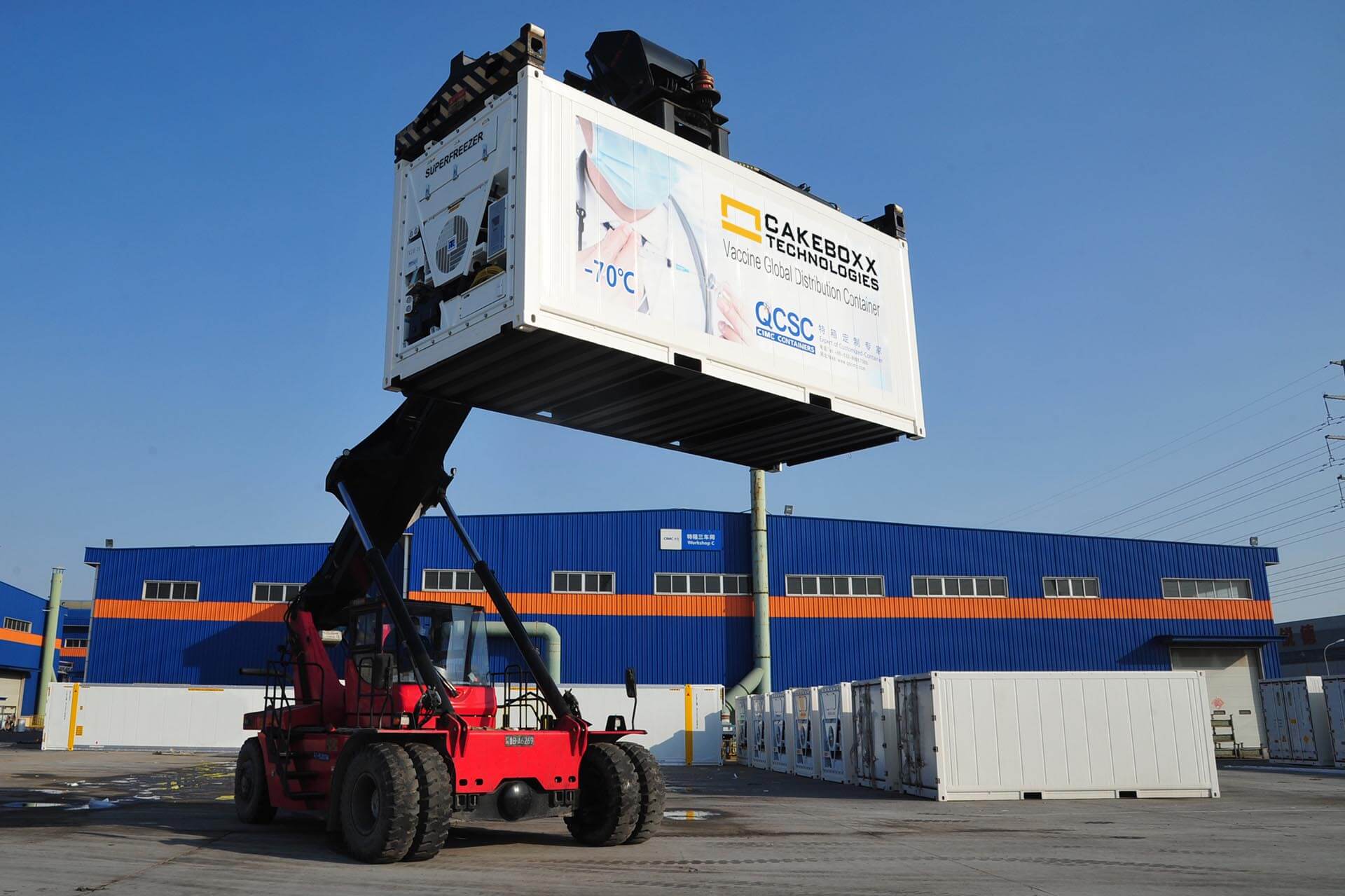 January 2021
Vaccine container
In response to the global COVID-19 vaccination effort and in partnership with Qingdao CIMC Special Reefer Co., Ltd (QCSC), CakeBoxx Technologies announces availability of the 'Global Vaccine Distribution Container', designed for vaccines requiring transportation and storage at temperatures down to -70°C.
We hope you've enjoyed reading about our first ten years. So, what do the next ten hold for CakeBoxx Technologies? Our highly skilled team of engineers and problem solvers anticipate continued growth in our core market sectors (aerospace, energy, defense, transportation) as our loyal customers now know they have a proven partner capable of creating high-quality transportation products. And as the word continues to spread, we also anticipate totally new markets and customers looking to venture out of their conventional container reliance and into the next generation of shipping innovation.
Want to find out how CakeBoxx can help your project? Put a Lid On It! Click the button below, and let's talk.